I'm delighted to launch our second ebook – Why You Overeat and How to Stop.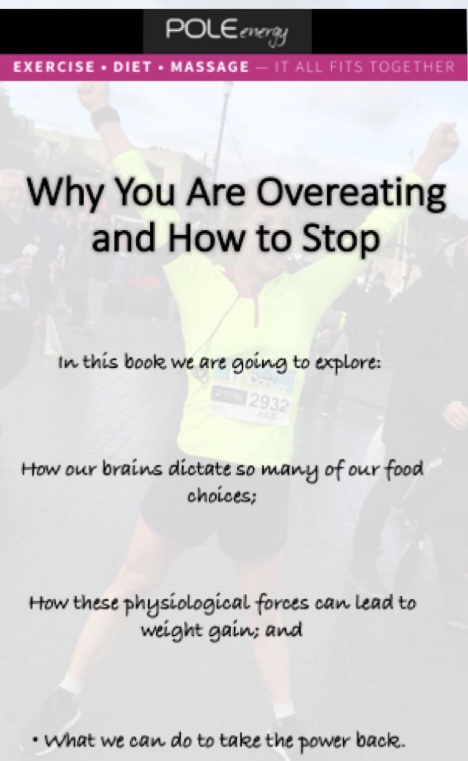 In this book you will learn that you can stop overeating and finally achieve your optimum weight. I will explain why you are doing it, why you are struggling to stop and how to stop!
This is a must read for anyone who wants to finally take control of their weight, diet and food choices.
It's only £3.50 and you can buy it on our website – www.poleenergy.com