Most people who come to Pole Energy want to get fit, tone up and burn calories-not so for the boys who arrived on Saturday for Andy's Stag Party….This was all about dressing in lycra, the stag wearing  a drag costume and having as much fun as you can pack into a pole party!!!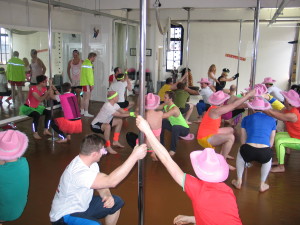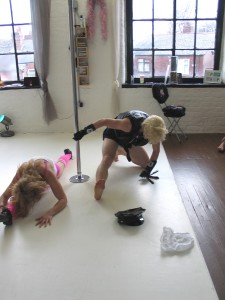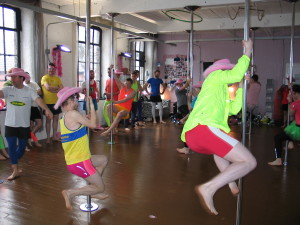 They arrived at our Stockport studio on Saturday – all 26 of them – and they all knew they were having a Pole Party – all that is except the stag!!!  We can safely say he was surprised but worryingly he seemed to take to wearing a dress remarkably well – some might say he'd done that before…!!??!!
The afternoon flew by with sexy walks, spinning on the poles and even managing plenty of inverts despite the fact none of them had ever been on a pole before!!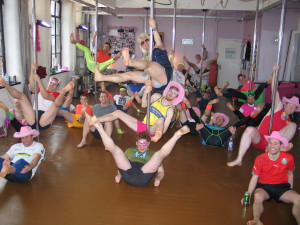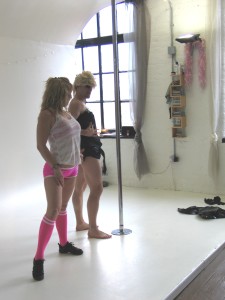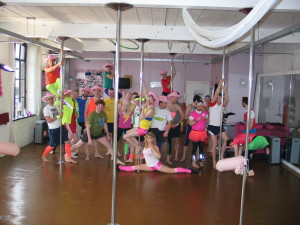 Andy and the boys were fantastic – they threw themselves into everything and the whole afternoon was a laugh from start to finish!!!
The best bunch of guys you could ever meet and it was an absolute pleasure to have them!!!