Well this was just the best day in the history of best days! For my birthday this was one of my presents and what an amazing present- excited doesn't come into it!!
The venue was the Twilight Zone at  Chester Zoo where I would be looking after a whole host of animals including fruit bats, warty hogs, red pandas, aardvarks, sloths one many others!!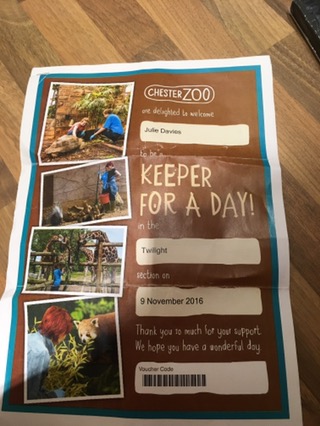 Instructions were 8am arrival and 5pm finish-no problem apparently- unless you spend ages resetting your alarm for 5.30am, forget to switch it on and wake up at 6.50am!!! I did that thing for a couple of minutes- you know jump out of bed run around in circles shouting swear words- and then I dragged my clothes on and jumped in the car and went full speed to Chester!!!
I arrived only 20 Minutes late and me and my keeper Albert( very good looking Spanish zoo keeper) got straight on it- checking for dead bats! I kid you not… the first job of the day is to check the tunnel for dead bats which is a regular occurrence! It was then off to clean out the capybaras and feed the warty hogs before a hard earned cup of tea!
One of the many astounding things I discovered was the level of expertise even the basic zoo keepers have- nearly all of them have degrees and are working towards masters for a job that is roughly minimum wage- I totally get it though-it is worth it to work with the animals!!
Anyway break over we were off to weigh the anteater ( and she is too cute) and enrich the red pandas with eucalyptus. OMG- adorable and so inquisitive-as we went over to the enclosure one of them came right up to me and I was gutted I couldn't pick him up for a cuddle- until I saw his claws!!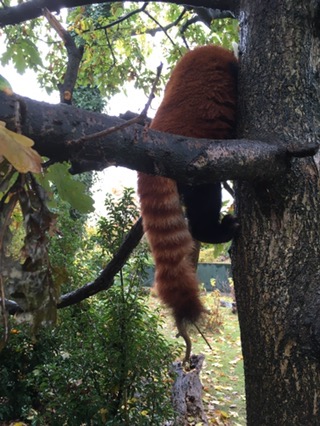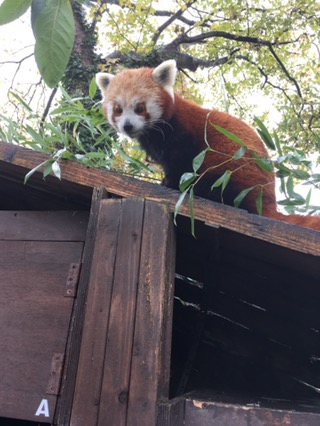 After a lunchtime pit stop it was off to weigh the aardvarks who are very naughty –  in a good way –  feed the meerkats and porcupines and check on the mice species of which there were 4 different types.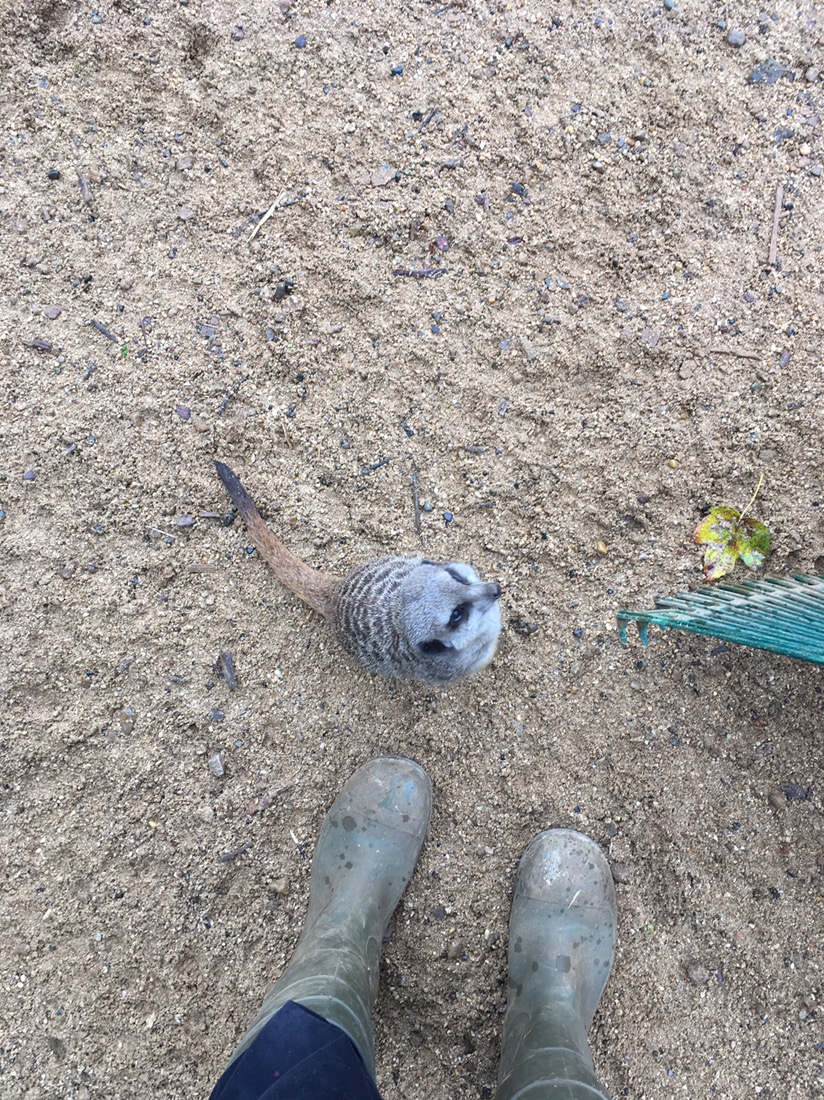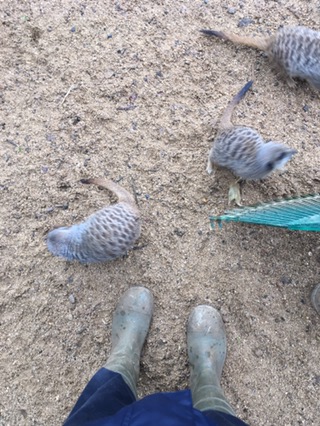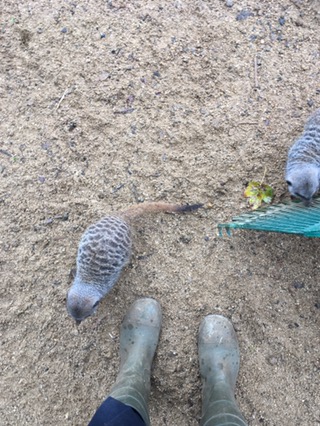 And then it was sloth time – so lazy they just open their mouths for you to pop the food in ha!!
The last and the best part of the day was feeding the bats. We had to hang various types of food round the enclosure before I did a spot af hand feeding. I had to hold a peeled banana in my hand and within 10 seconds I had about 20 bats on my arm eating it out of my hand. They are so gorgeous- like hamsters with wings!!
I then got given a little goody bag of treats before it was homeward bound, soaking wet, freezing cold and stinking!!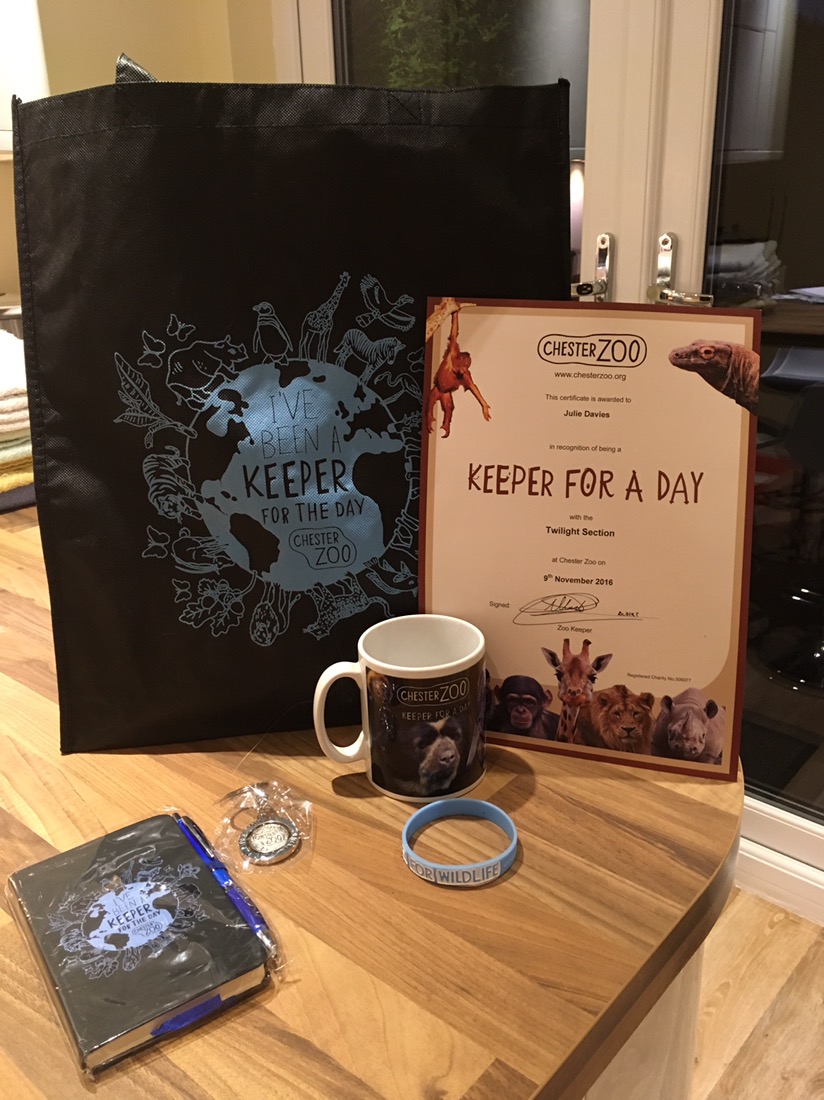 I can honestly say this was an amazing day and I would recommend anyone to do it. The keepers do an amazing job and the rewards of looking after the animals are second to none! X