Anna turned up at Pole Energy 18 months ago. She walked in as probably one of the most shy people I have ever met. She hardly spoke and just worked so hard on her pole and got really angry and frustrated when she could not do stuff. She was that bad that I actually wondered if she even liked coming although when I asked her she assured me she loved it!!
So time went on – she bought a pole – literally listened to every word I said – took it all home with her and practiced constantly!!
The transformation from the beginning to now is amazing. She has gone from not being able to climb or sit to being able to easily rock out the moves you see here and this has only happened through sheer hard work and determination.
It's not only her pole that has grown and developed but so has Anna – her confidence levels have soared, she is getting out and about more, has a new job she loves and even though she still doesn't chat much she has come right out of that shell of hers!!
Anna once said to me – pole has changed my life – and I genuinely believe her and am so glad she turned up and gave it a go! Xx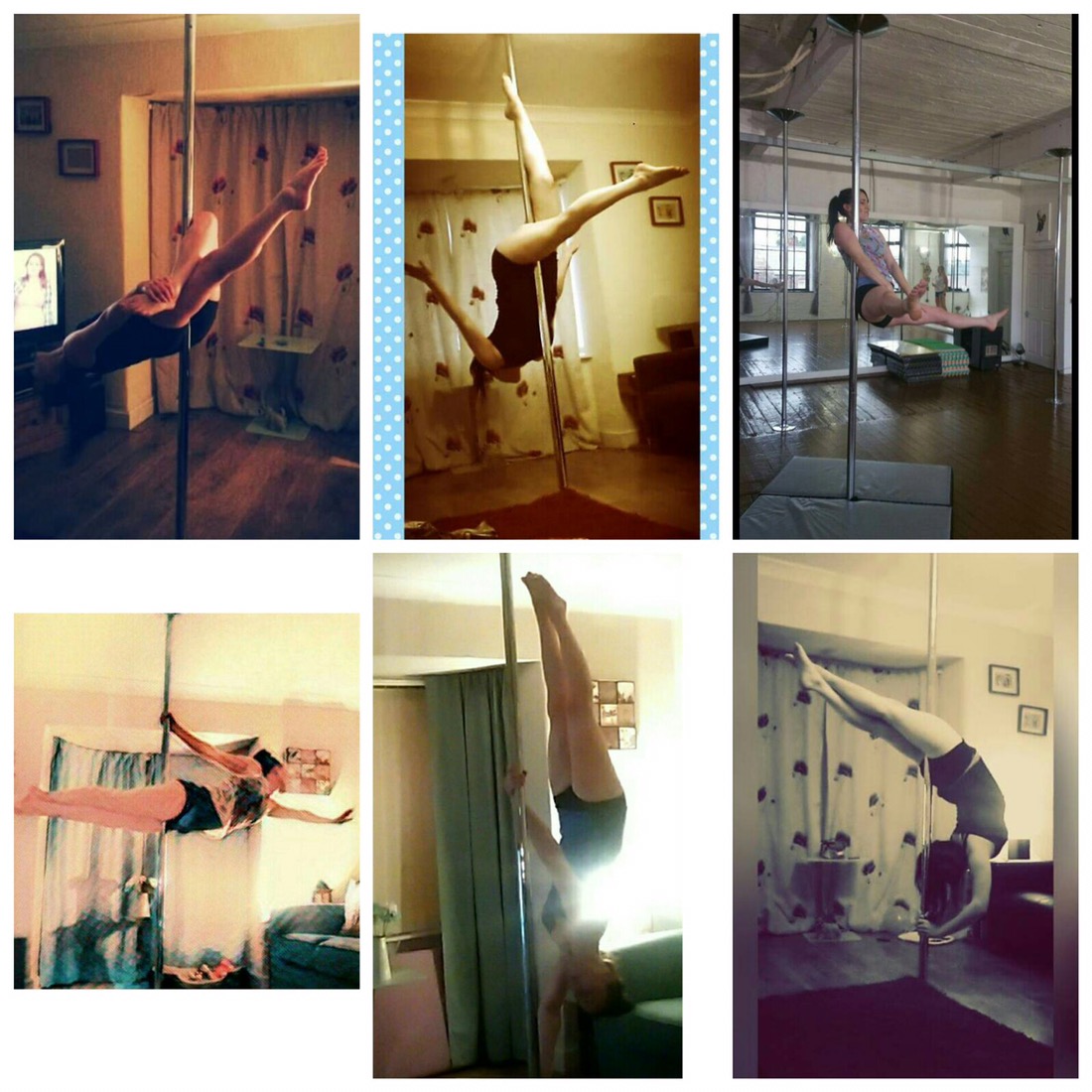 This is what Anna herself said – "I've been poleing 1 yr 6 months. Confidence was a major thing for me but over time I've overcome this and look forward to each challenge every lesson brings. Although I still lack confidence in trusting myself i'm no way giving up. I've learnt so much looking back at old pole pics. Bring on the next year to see how strong I can be".
It is my pleasure to know and teach Anna and to be able to tell you her story today and profile her as November Student of the Month!! xx