This is a 3 week course designed for everyone who wants to get fitter and more stretchy!!
Each class is split into 2 sections.  The first section covers toning, conditioning and defining the whole body.  The second section covers increasing your flexibility to work towards nailing your splits.
This is a really good course for you to improve in all areas whist getting fitter and stronger at the same time.
The next course starts on Tuesday 28th April 8-9pm and it is £30 for the 3 week course and  must be paid for in advance to reserve a place.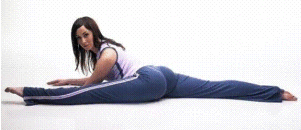 You can book on the website at www.poleenergy.com or contact me to book.