Louise Wilson is one of the most inspirational girls I have ever had the pleasure to meet.  She rocked into her first class on 14th January 2016 with her friend Briar and she was on a mission to learn to pole dance. Despite the fact she had never done it before, so it was a challenge both in terms of strength and fitness levels, I have never heard Lou complain – not ever!!!!
No matter what I ask her to do she does it and she never stops, gives in, or believes it is beyond her.  It is rare she is not in class every week and she spends the whole time practicing and getting on with it.
So, in November, purely down to sheer hard work and effort  she mastered a headstand and a handstand, neither of which she had ever done before.  Unfortunately we didn't get a handstand photo but I hereby declare she most definitely did it!!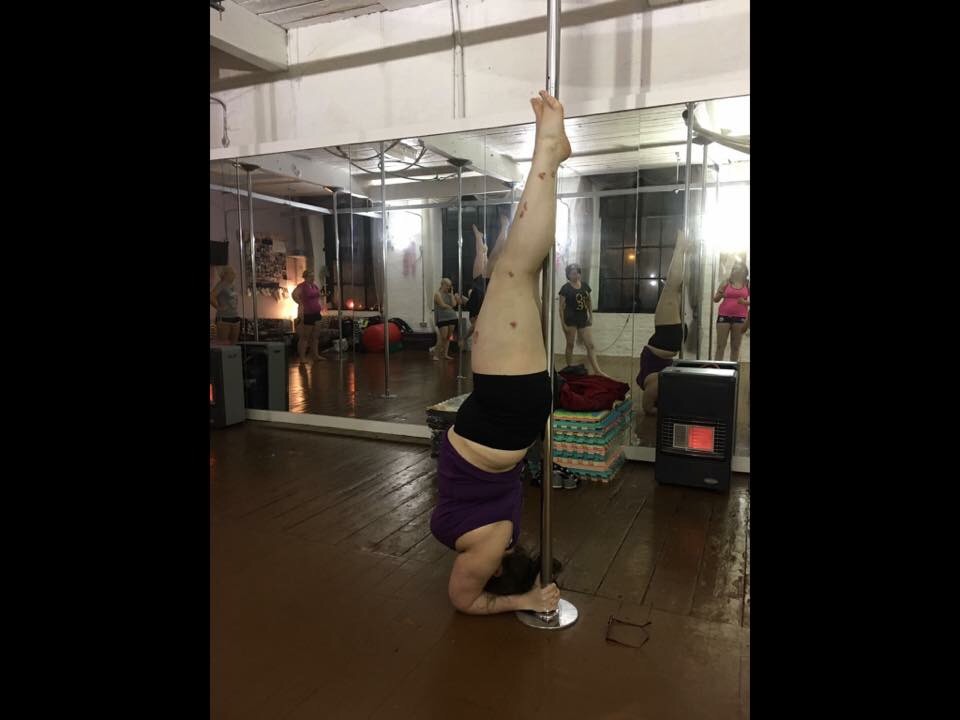 This is what Lousie had to say about it herself…..
Since joining Louise has become a true pole dancer mastering spins, inverts and strength.  She really is living proof that if you work hard you can achieve anything you want!!
So glad she rocked into to Pole Energy as it is my pleasure to know and teach her xx