This challenge was fulfilled in what I can only describe as one of the best moments of my life……
To give you some background, the 50 list was born on a girls road trip to the most beautiful windmill in Anglesey which we had rented for the weekend in June 2015.
Over copious amounts of alcohol we decided I would compile a list of 50 things I wanted to do in my 50th year – said list was later made and entry number 47 was to acquire a Ladyship.
So to return to the story…….the night of my 50th Birthday Party arrived and we were all having a brilliant time.  One of my lovely friends, Mike Clements (AKA Windows) was at the party helping it go with a swing…
Windows came over to me and handed me an envelope – he said I know it's not your Birthday until tommorrow but I really want you to open my present now…well it would have been rude to refuse – so I did….
Inside the envelope was an official sealed certificate confirming my legitimate right to assume the title of Lady Julie Davies of Hougun Manor!!!!!!!!!!!  I also have dedicated lands on said Manor!!!
Unbelievable is the only way I can describe how I felt for 2 reasons, firstly because it was the most awesome present for Windows to buy me and secondly because it was on my 50 list and Windows did not even know this!!
So having my first public photoshoot as Ladies Julie Davies was epic and I was truly bowled over by Windows mega thoughtful brilliant present!!!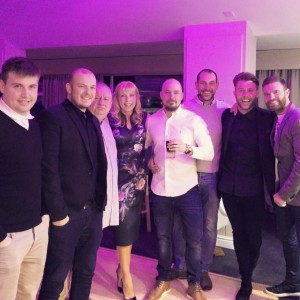 Thank you Windows….the best present ever from a true gentleman and valued subject……..xxx