We went a bit round the houses with this one. It was on the list but we could not get a date where it was on at the theatre when we could do it. Having tried our best we decided that we would have a DVD night in and watch it that way instead. Then, as luck would have it, the show came to The Palace Theatre so we were in business!!
Tickets bought it was all systems go. Unfortunately however due to the death of a very much loved member of my family I was unable to attend BUT as we all know the show must go on so the posse did me proud and Emma has given us the lowdown below –
We all arranged to meet at The Opera House in Manchester – our attire might not have gone down very well in some of the higher end drinking establishments……….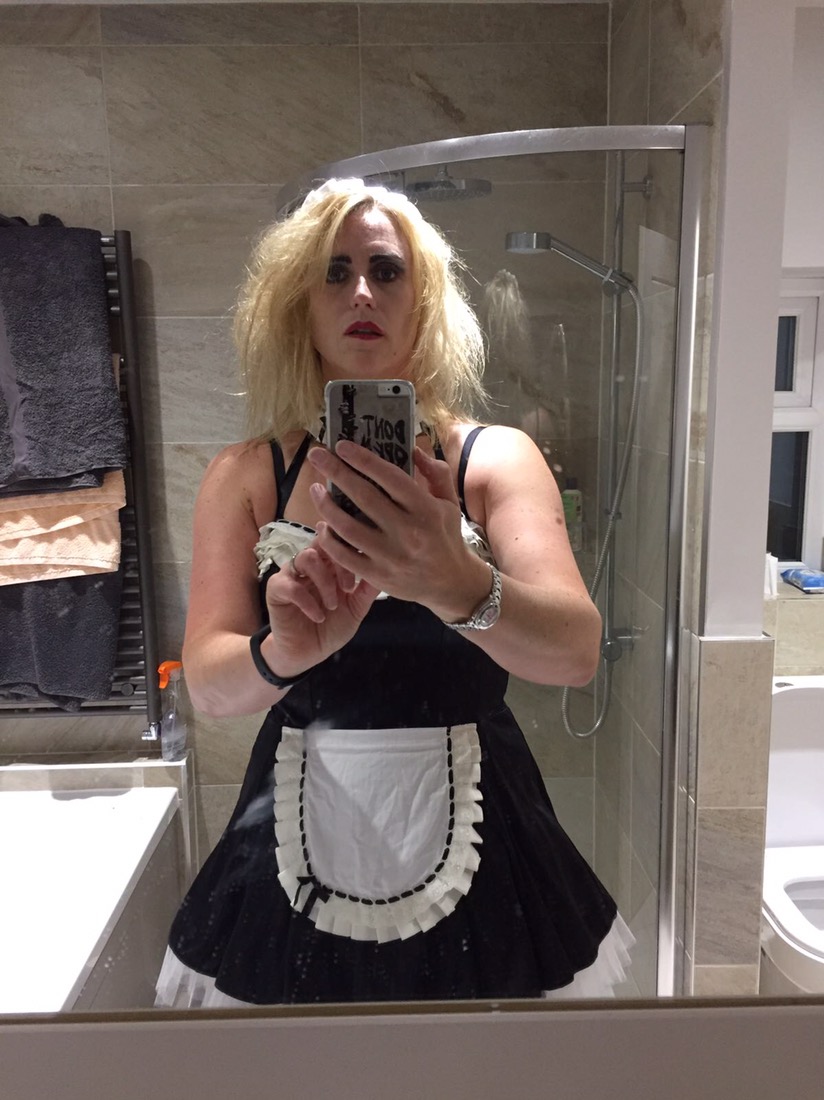 Everyone made such an effort and looked fab – to be honest, if you didn't dress up for the occasion, you would have been the "odd looking one"! Some of the outfits were amazing, we knew we were going to be in for a fun night!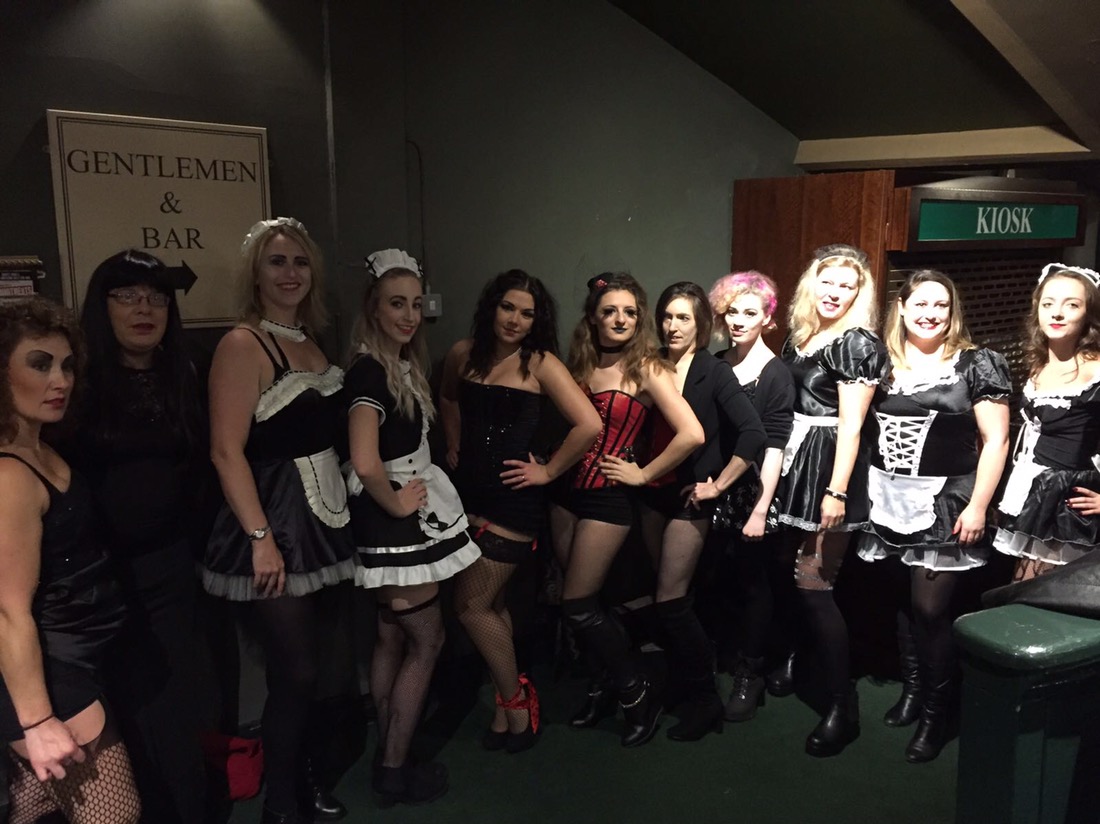 When everyone finally arrived, we had time for a few quick pics and then it was on with the show.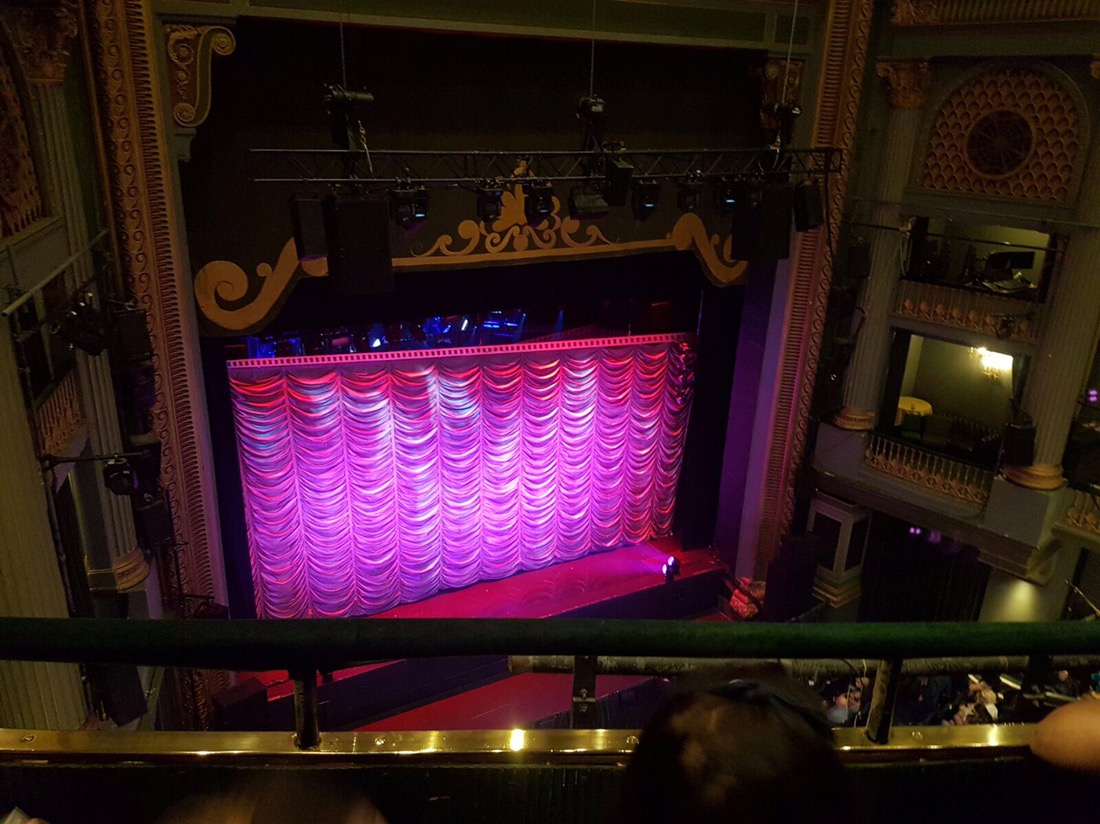 The start of the show was somewhat spoiled by the constant chatter from a couple of girls sat behind us – fair enough, it's the type of show where you expect noise and audience involvement but not general chit chat. Before any of us had a chance to tell said girls to be quiet, they were told by somebody else but not quite as politely!
Well that was it, big kick off right behind our heads! We didn't know which show to watch. Eventually it calmed down and we were able to concentrate on the proper performance – luckily, it was just in time for out first dance of the evening – the Timewarp!
We were all up on our feet dancing and singing away – it was quite scary though, we were up in the Gods which is some height.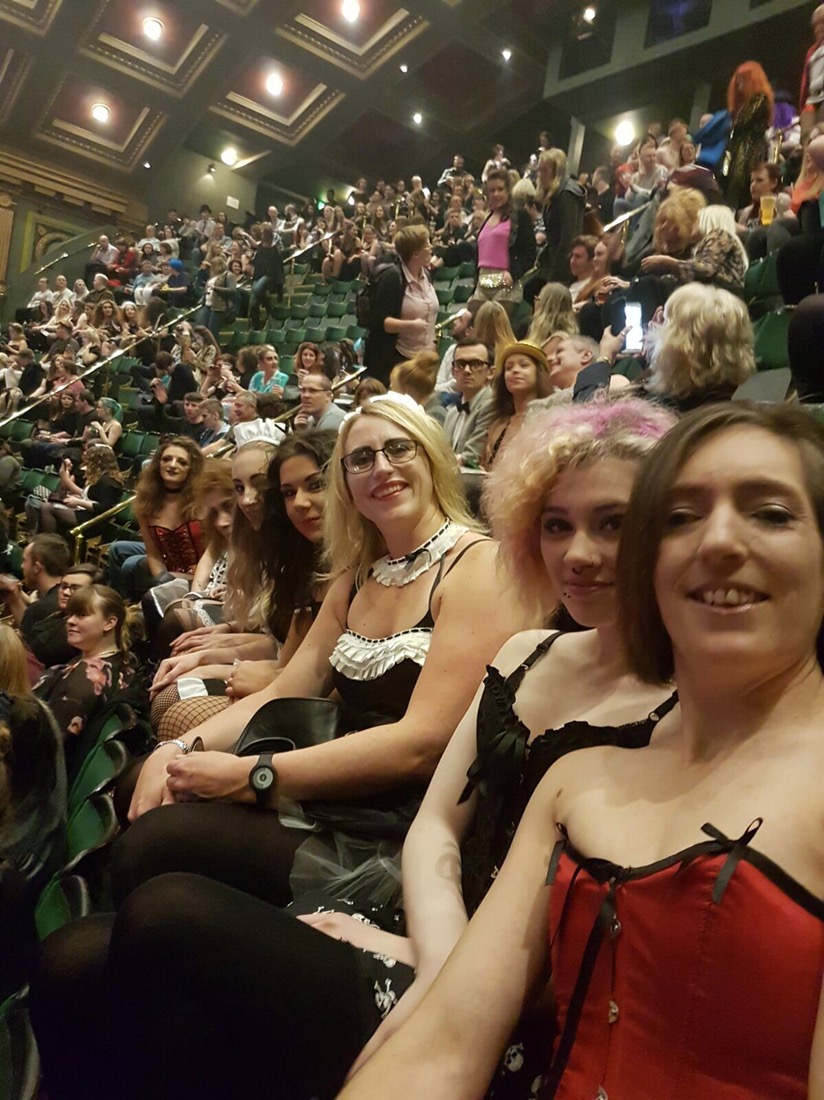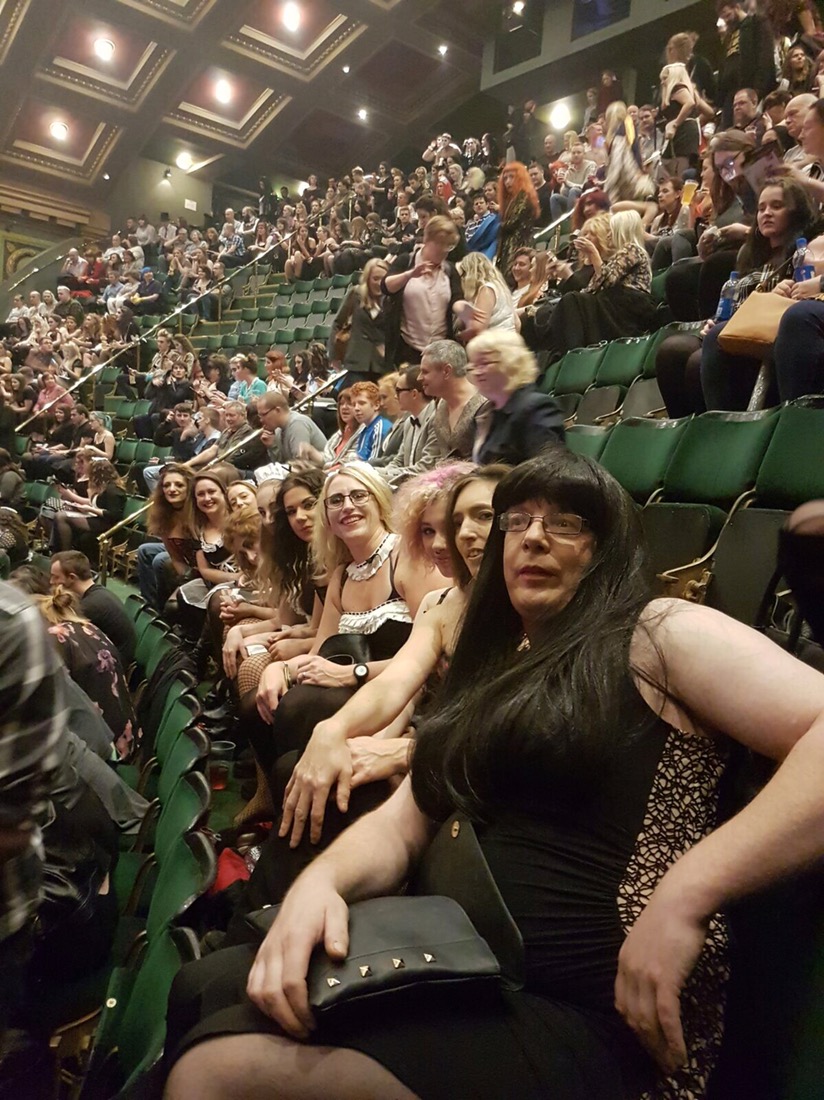 The audience quips throughout the show were very entertaining; the cast were amazing and the Pole Energy girls had an absolute blast.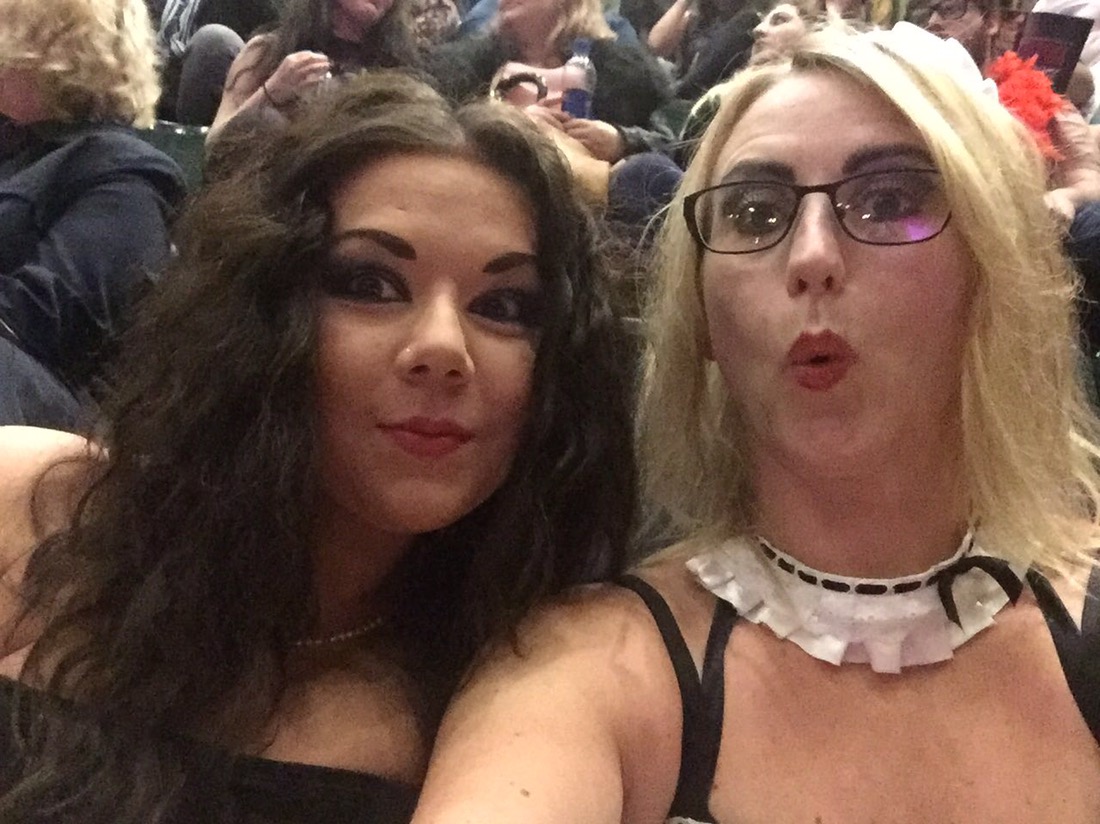 Sam sang every song all the way through as she is a Rocky Horror super fan.
Great night, great challenge and great excuse to dress up in stockings and suspenders for the night……… not that most of us needed an excuse!!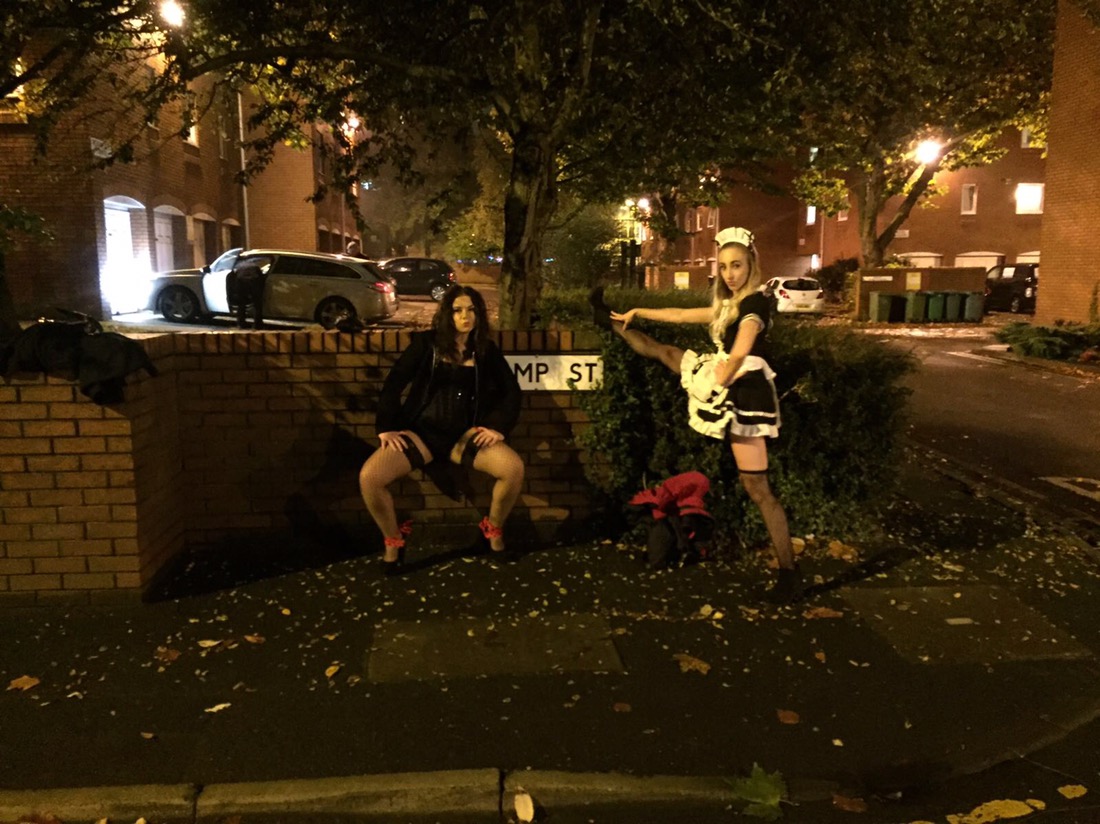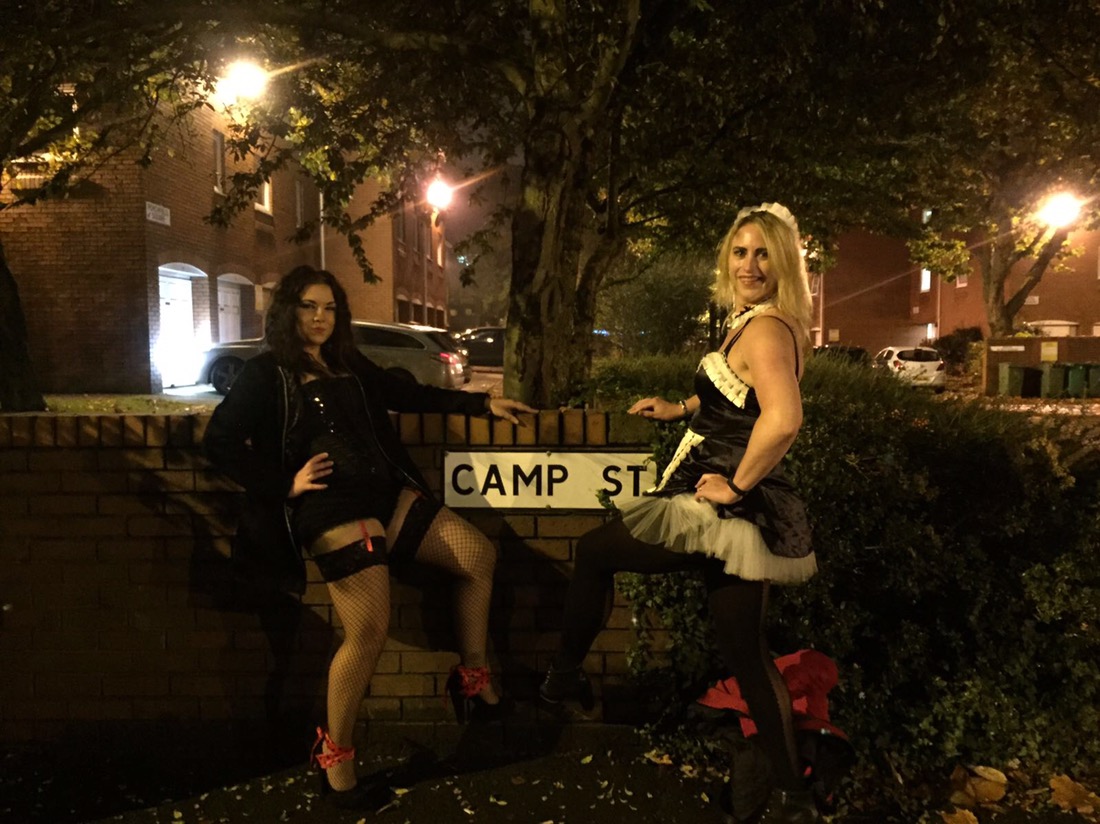 Obviously I still have to do it for it to be crossed off the list so it was back to plan B – DVD night in with the girls to watch it.