Well we were all very excited for this one I can tell you – we were signed up for ghost hunting, séances, contacting the spirits and talking to dead people. All of this was being done in the night when it was pitch black and on the Pendle Hills, home of The Pendle Witches!!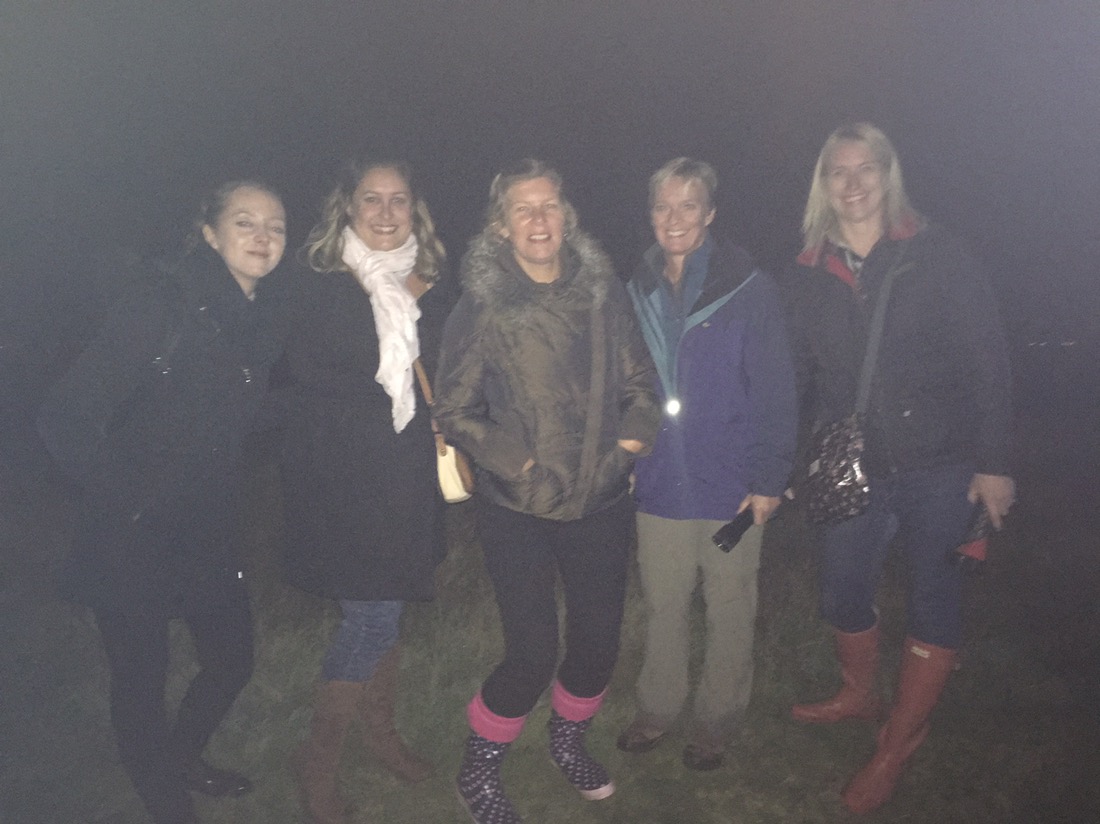 So off we went – Emma, Kirsty H, Kirsty W, Amy, Courtney, Lisa and myself for a 1.5 hour drive to our destination for our rendez-vous at 8pm ( we went early so we could eat and drink beforehand obviously).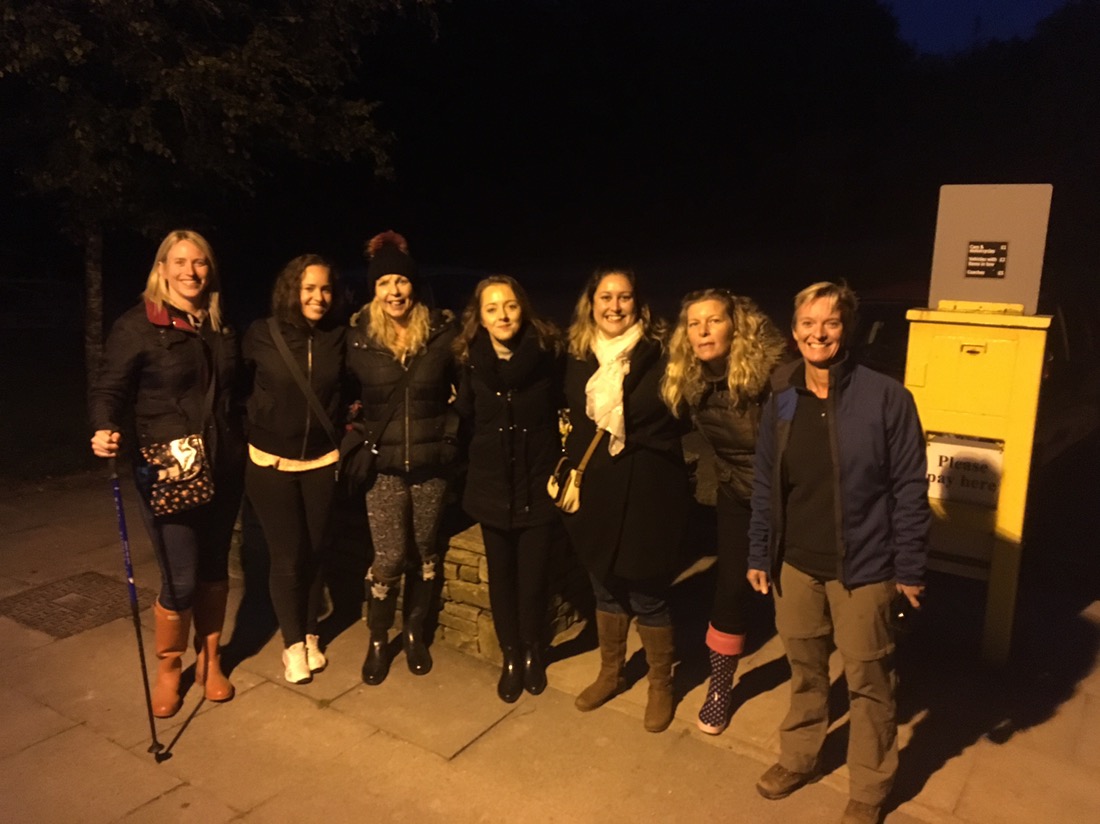 Food eaten and it was off to meet the ghostbusters –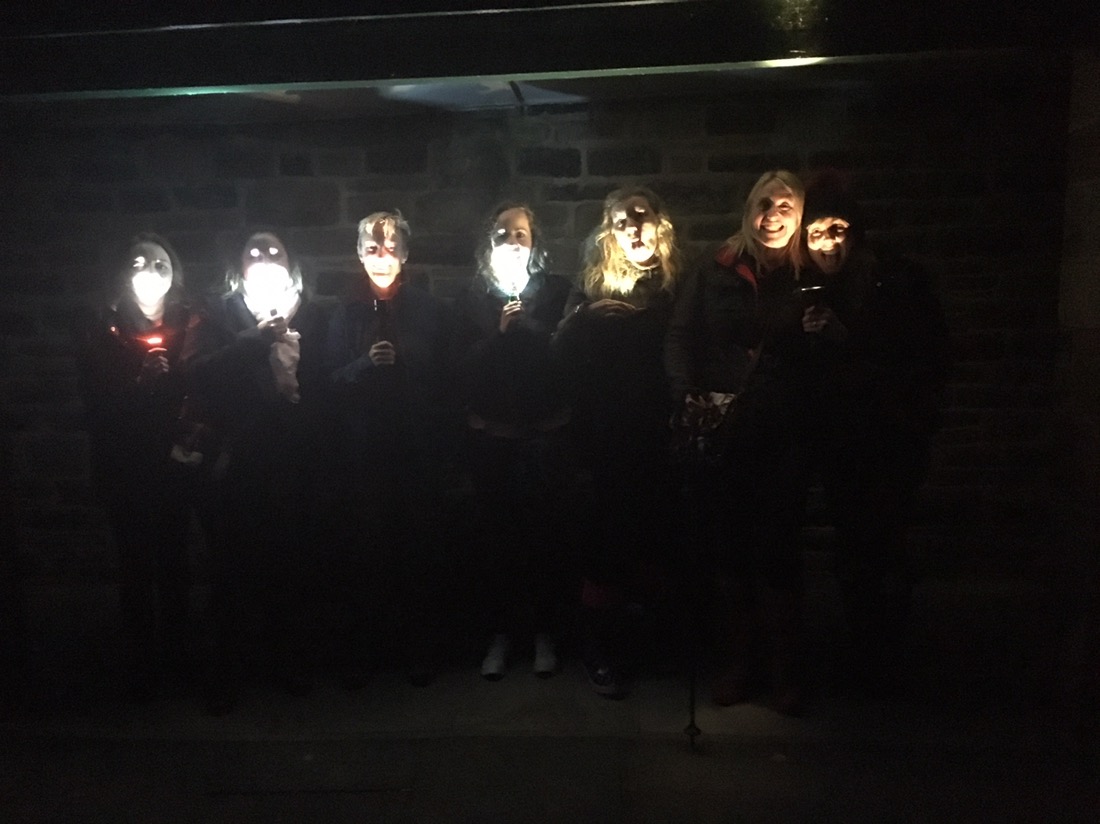 Well the high tec equipment they had new no bounds – transmitters, diviners, spirit lights- the lot.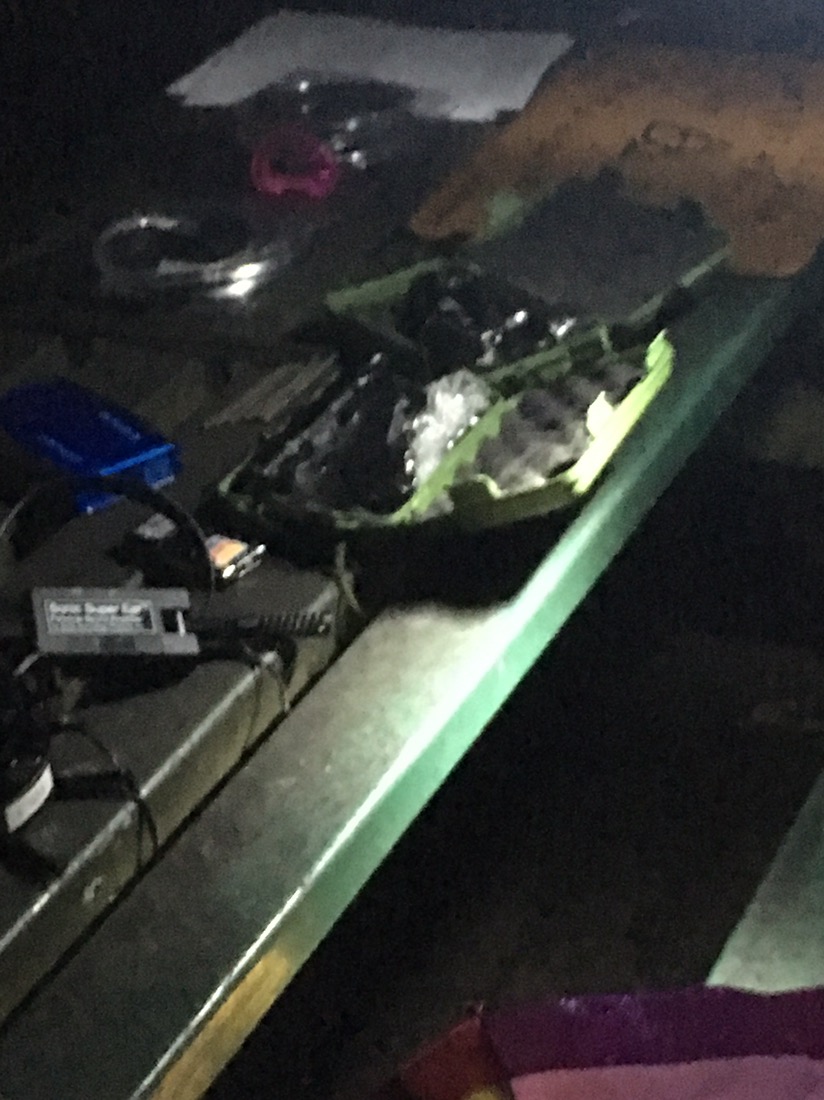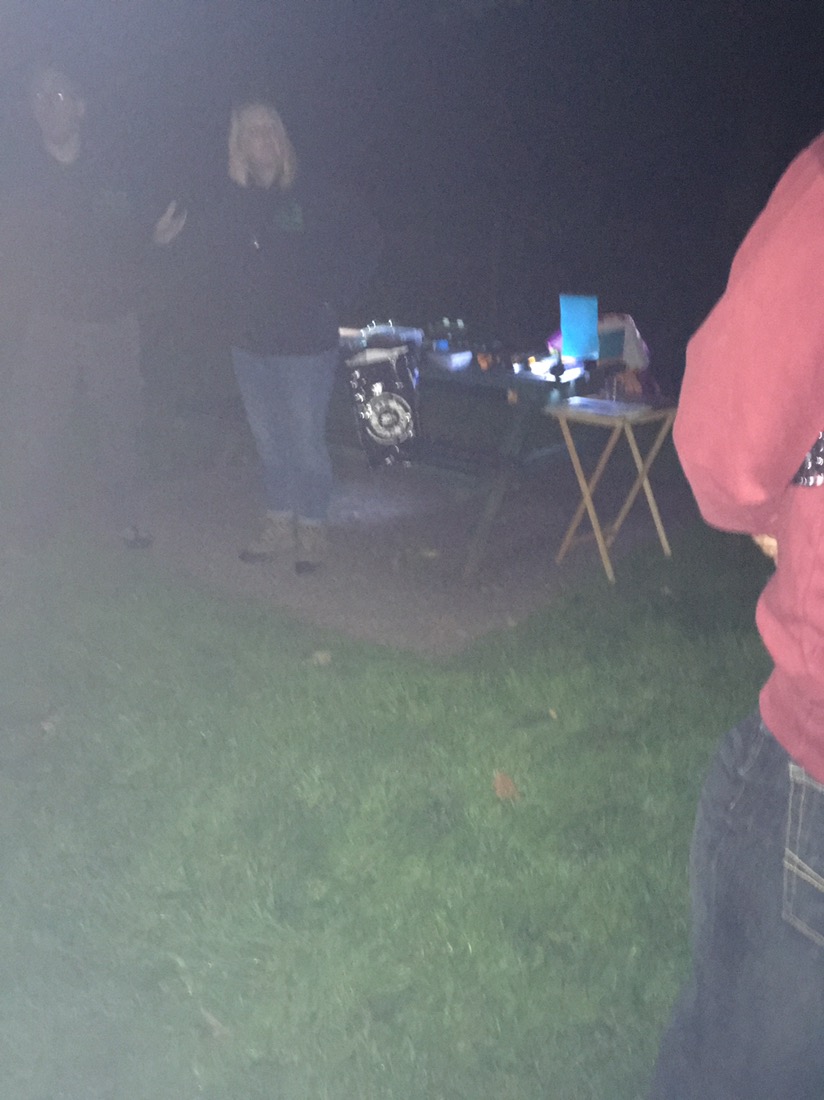 Now it's time to go – first stop hill no 1. Our guides had a good bash at summoning the spirits but no joy- in fairness it was a cold night so maybe they didn't fancy coming out. So out came the gadgets- which were buzzing and lighting up in a very random fashion but this was proof the spirits were amongst us- apparently!!!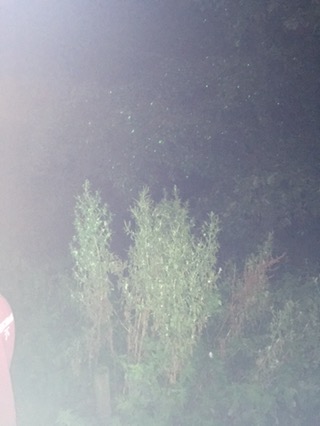 Anyway undaunted we head off to the Pendle woods for a cup of tea and biscuits before we start searching again! We then spent 20 Minutes walking randomly through the woods in the pitch black, tripping over, sliding in mud and literally one step away from a serious injury or death before we arrive at the designated spot- which looks very similar to all the other spots we have been walking past!!??!!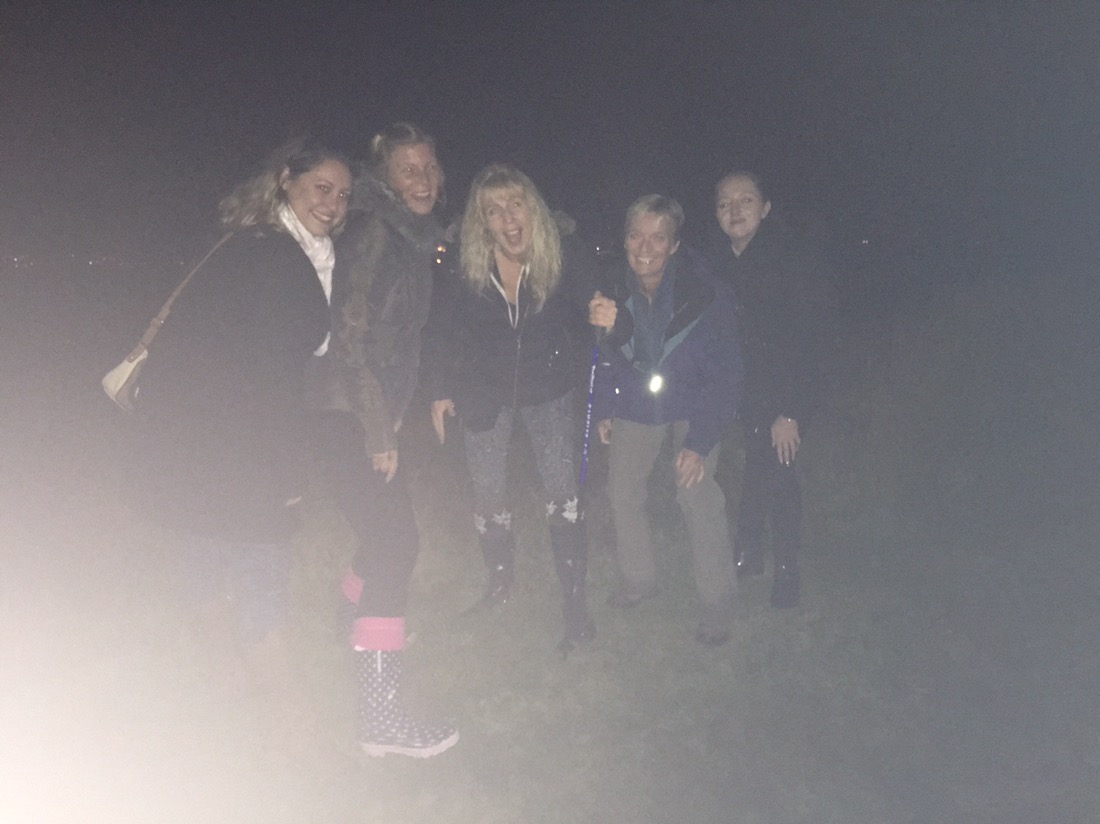 Time for spirit summoning to start again, gadgets are on and we're ready, unfortunately the spirits clearly couldn't find our spot!! Not to worry however because we are all going to hold hands and concentrate really hard to make them come!! I do have to say at this point that despite the fact we hadn't met any ghosts at this point we were all a bit jittery- we were in the middle of nowhere, in a pitch black wood with animal noises and twigs snapping everywhere. So eyes closed, bit jumpy and concentrating really hard our guide asks the spirits to speak to us- at the very second my phone starts to ring….. we all bricked it, screaming, jumping in the air and everything ha!
Anyway long story short no spirits came so off we pop to final venue – Pendle hill itself- surely there's got to be at least 1 witch here?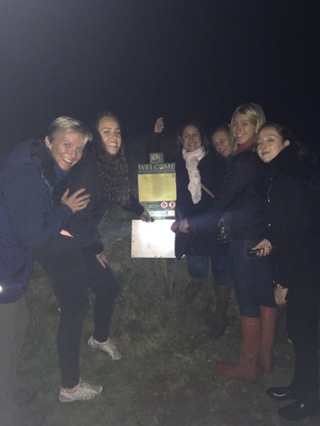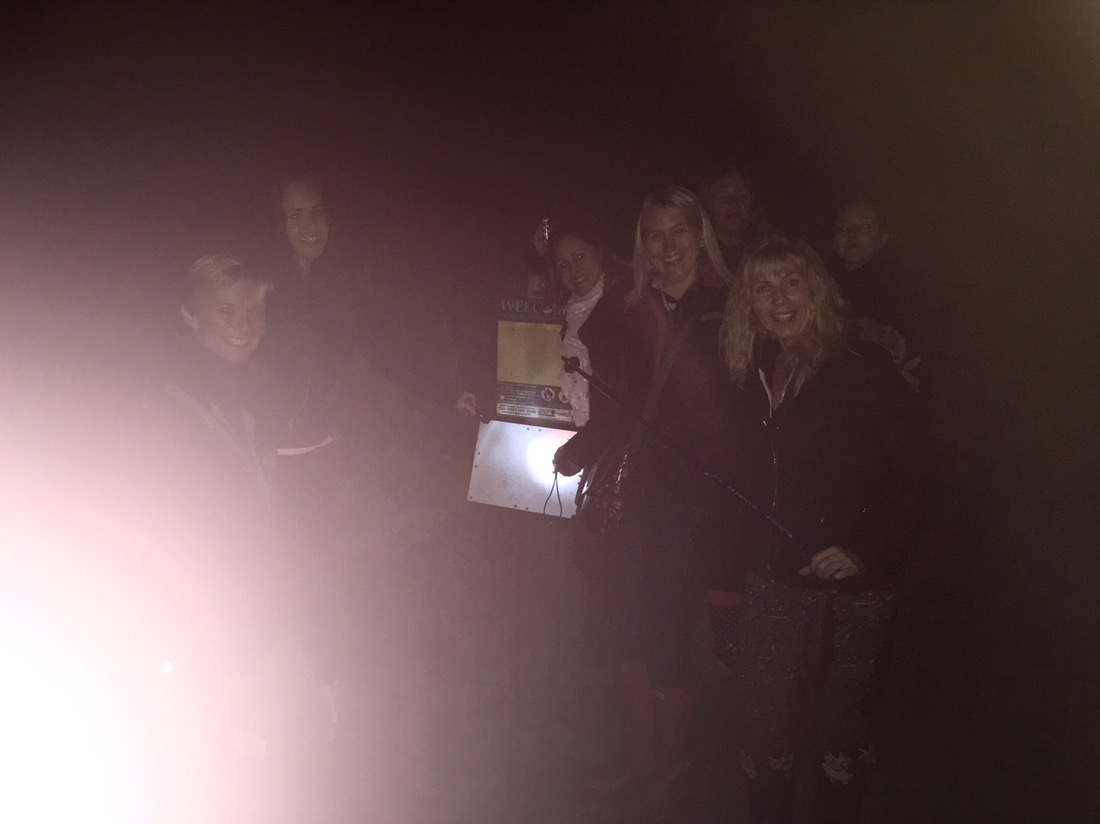 We trek to the top of this massive hill and set the ouji board up- fingers on glasses and were off-with not the slightest movement in the glass whatsoever!!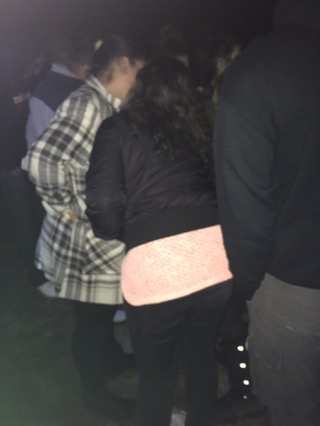 The closest sight we got to a witch was us riding the walking stick as a pretend broomstick and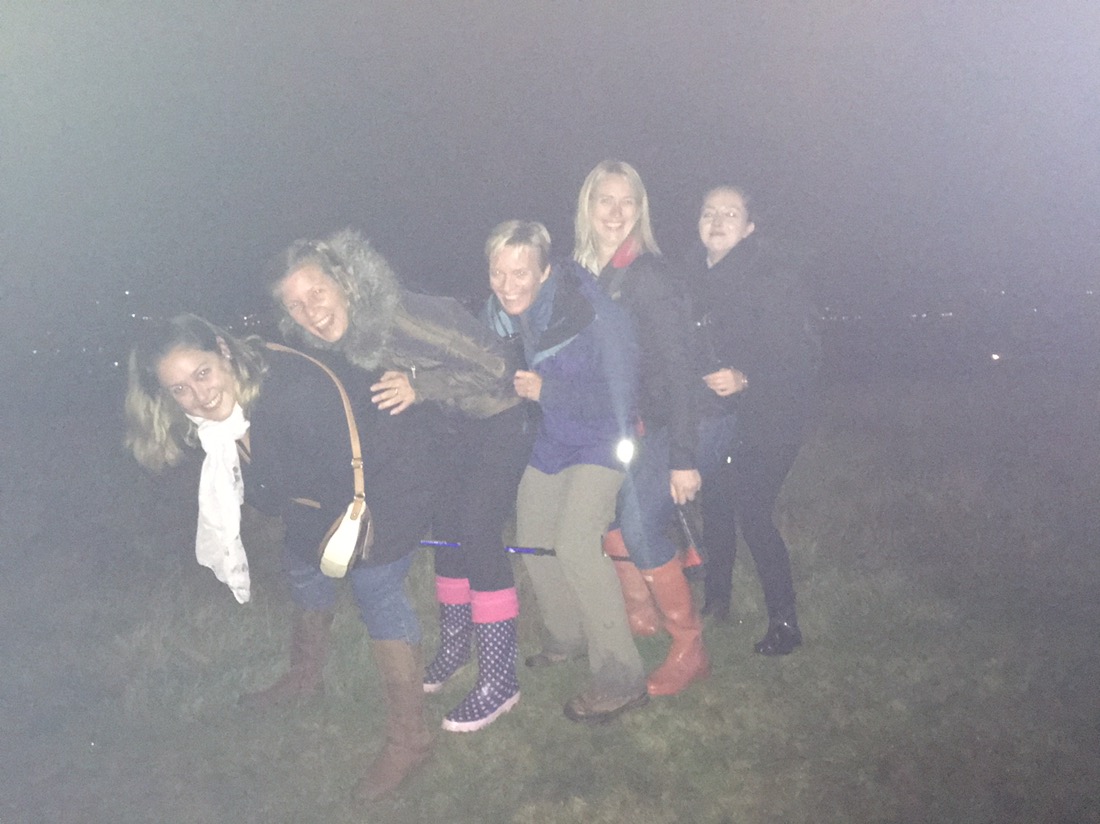 Seeing if we could kill Kirsty and get her to come back from the dead before we went home!!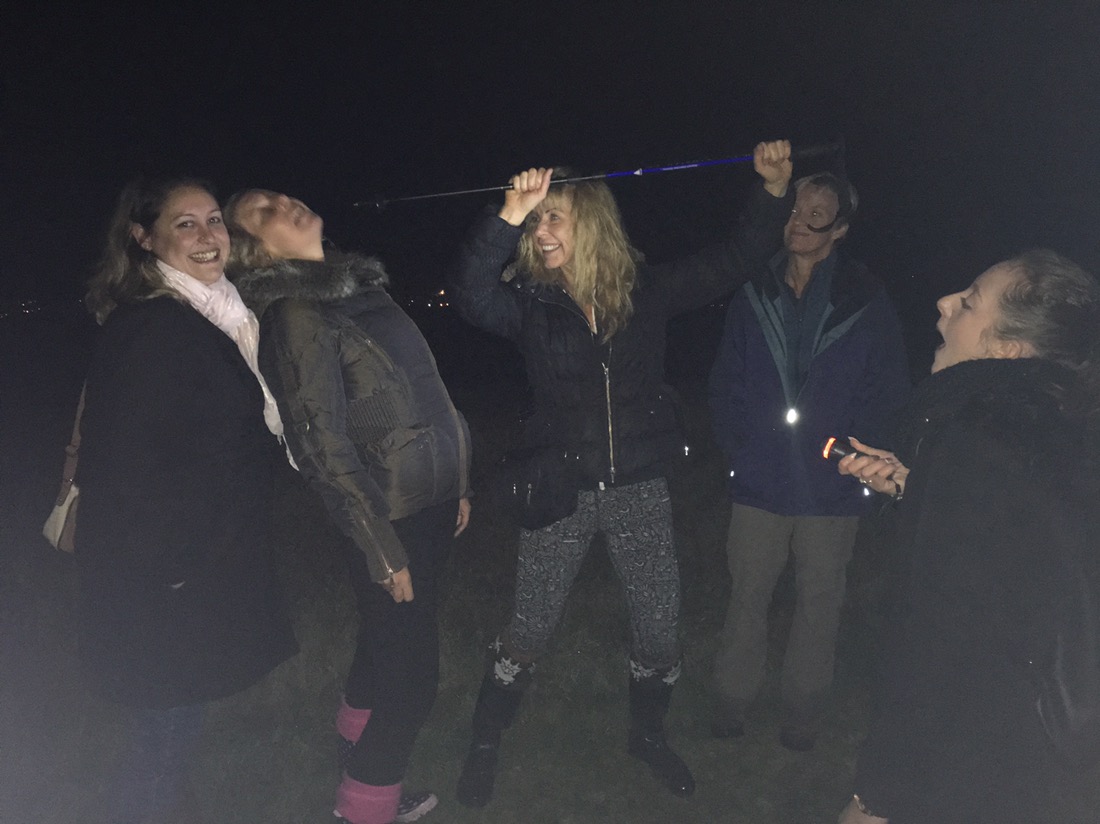 By this stage it was gone 12pm we were freezing cold, hadn't made contact with a single spirit and had lost the will to live. It was time for a sharp exit – back to the cars and home, very disappointed but in all honesty having had the funniest night ever!
To sum up, whilst the tour was a massive let down it was a brilliant night of laughing, mickey taking and generally misbehaving by all- well worth doing………..
BUT
OMG – were there actually spirits on the hill after all…….check the photographic proof below……??!!! Xx