This is the loveliest challenge to date…I had a trip to Cirque De Soleil on my 50 list but when I checked it out it did not appear that there were any dates in the UK that I could do so it wasn't looking good.
As you all know my Birthday was in March and my BFF Emma Porter was taking me for afternoon tea at the Ritz to celebrate.  Anyway a while after my birthday I got a text from Emski and it just said Stuff the Ritz (yes I know Em did not use the word STUFF but I've improvised for the blog) this is what I have got you for your birthday instead and there was a photo attached saying Amaluna???  Now anyone who knows me is aware that I can, on occasion, be somewhat dim, so I immediately text her back and said "no clue-what is it"????  She then sent me a clip of the show and said it's Cirque De Soleil, in Manchester, in September and we are going!!!!!!
I was so excited and not only had she got us tickets but they were the best seats in the house!!!
Now as some of you know I had to have an unexpected operation at the beginning of September so I was not supposed to be out 9 days later but there was no way we were going to miss this.  My disability car and driver, AKA Emma, arrived to pick me up and carry me if necessary to the circus!!!!  We hobbled into the Trafford Centre for tea (it was that bad we did not do any shopping whilst there) and then it was over the road to join the circus…..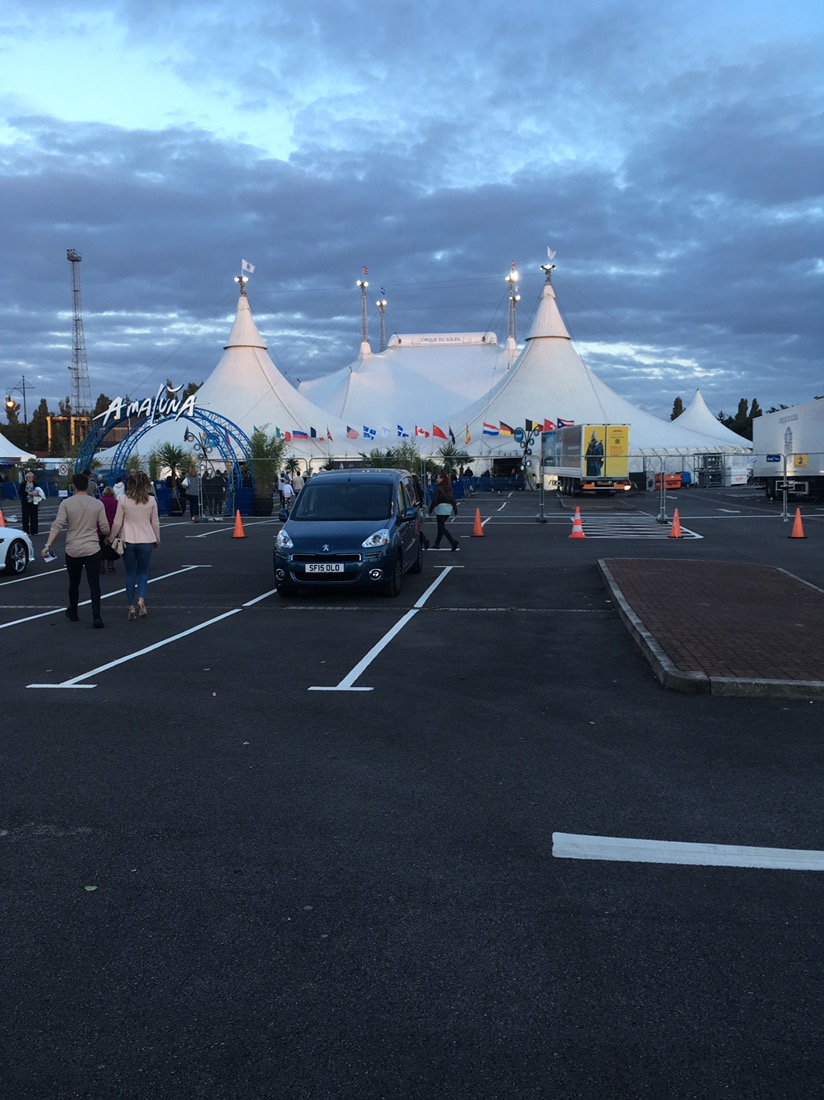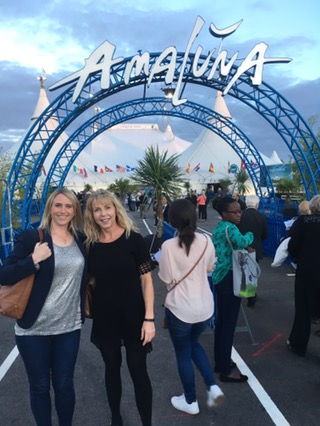 Once inside Emma had to join the clowns in a bit of banter (leaving her disabled friend to fend for herself) before we took our seats…..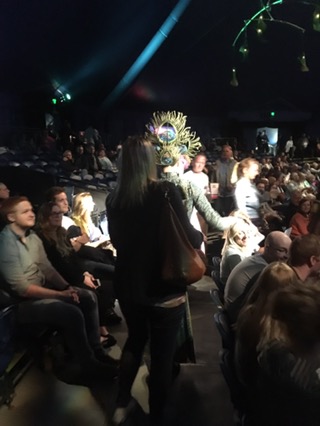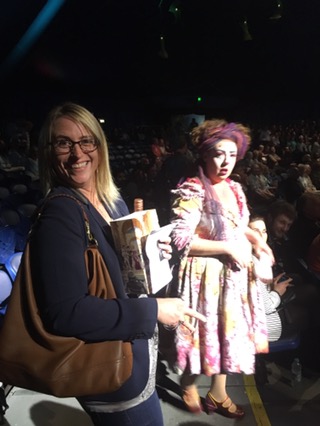 The show was amazing….acrobats, gymnasts, dancers, you name it they were there and as always they were the best performers in the world.  We were riveted from start to finish and left highly motivated to work harder in classes to achieve a fraction of what we had seen performed!!!!
I had the best time in the world and a massive thank you to my lovely fwend Emma Porter for my Acest, Bestest Birthday present ever – WUV YUUU!!!! xx