Well this was definitely a challenge that I have no idea why I decided to put it on my 50 list….me -camping-why??  I have never had any desire to camp since my days in the Girl Guides when I was 11 and it was fun
BUT it is a challenge list I suppose…..
My intrepid partners in crime were Emma Porter, Lisa Digger and Sam Jackson and we were definitely in "two camps" – those who want to camp and those who don't, me and Sam being the latter.
Burton Upon Trent was the venue and it was a weekend of camping, 10k run and partying.  I was all set for it until the week before when Sam started saying how much she really did not want to camp – and that was all it took for me to, on the quiet, book us two twin rooms in the Holiday Express – just in case you understand…
Well we arrived on the Friday evening in absolutely torrential rain to be greeted by this…
Four tents had been booked, one of which was waterlogged and the other three looked like a small exhale of breath would blow them down!!  Emma and Lisa were manning up and doing the camping thing…..Me and Sam – no chance!!!  Emma was ordered to drive us to the Hotel IMMEDIATELY!!!
After sorting our sleeping arrangements we were then starving and looking for the Partaaaay…..Mmmmm – on site we had a choice of 3 food vans and the Party just was not happening, the organisers had no clue what was going on, the drinks were awful and the music pumping out was enough to launch you into an immediate epileptic fit…  so we were back in the car and hotfooting it to the nearest pub!!  After the most gorgeous food and drink we arranged to meet at the hotel in the morning and we all went off to our respective campsite/hotel rooms.
The next morning dawned, dull, drizzly and blowing a gale but a couple of selfies later and we were off……
The race was split into a 5k and a 10k and you could choose to do either.  The 5k was really well planned and we were rope climbing, haystack orienteering, lake wading and all sorts of other obstacles aswell…It was really good although the planners had not organised start times properly so this led to massive queues which was pretty annoying, aswell as cold…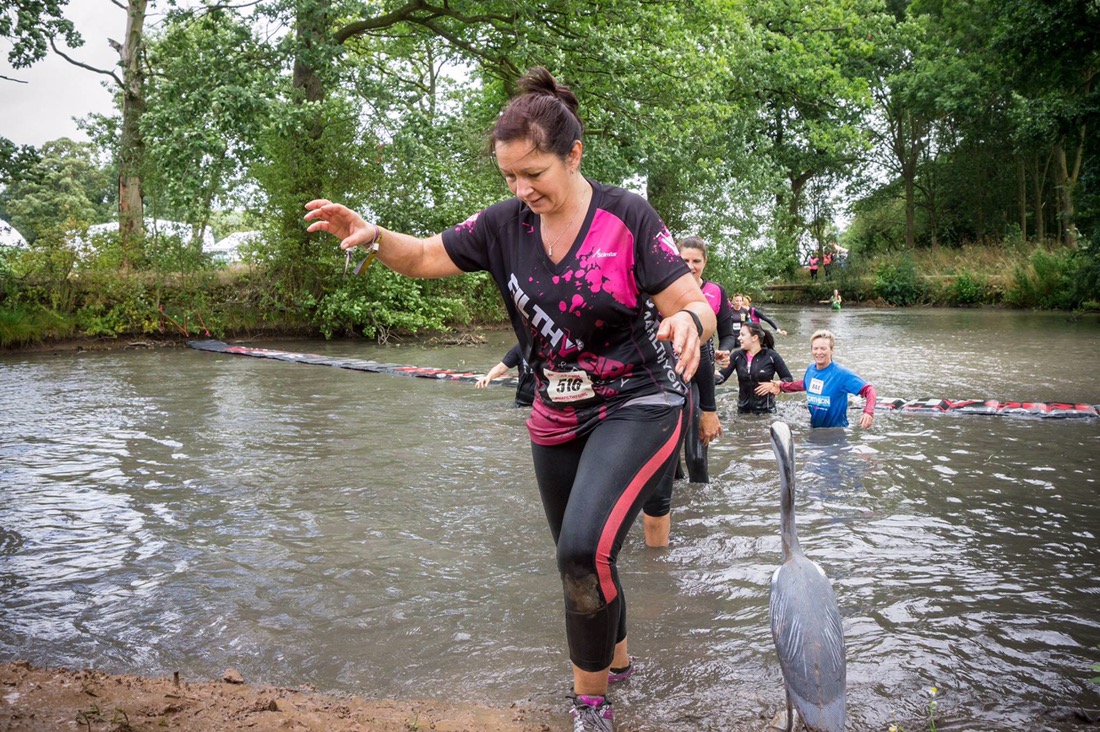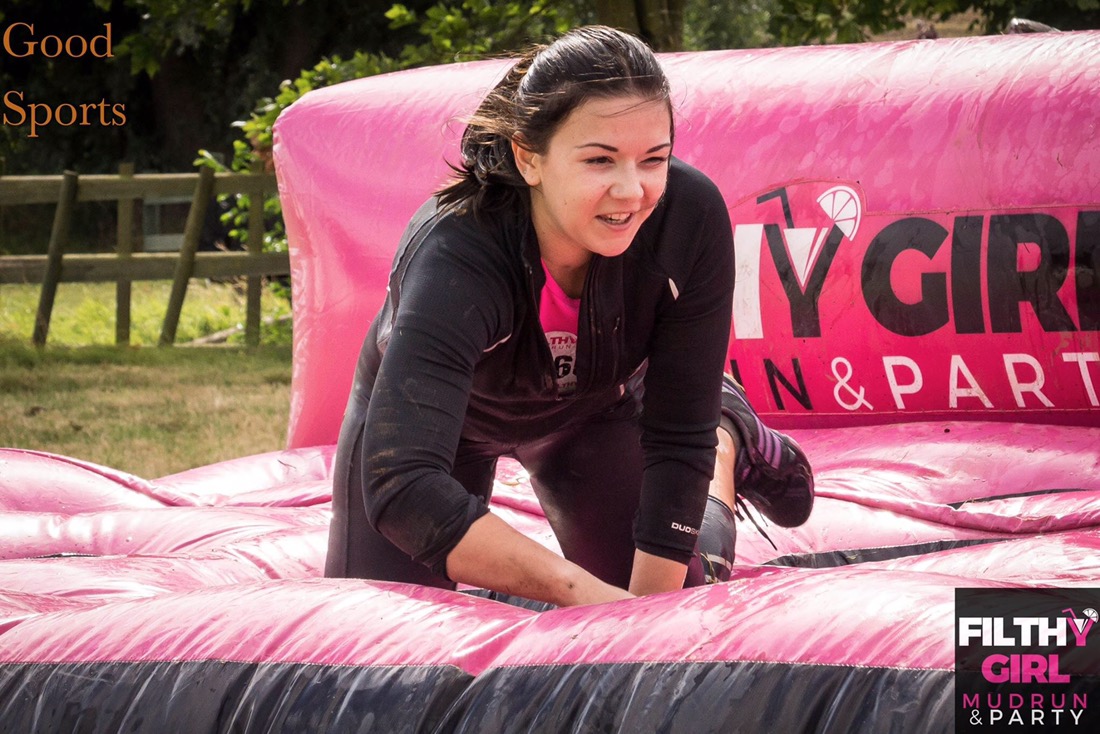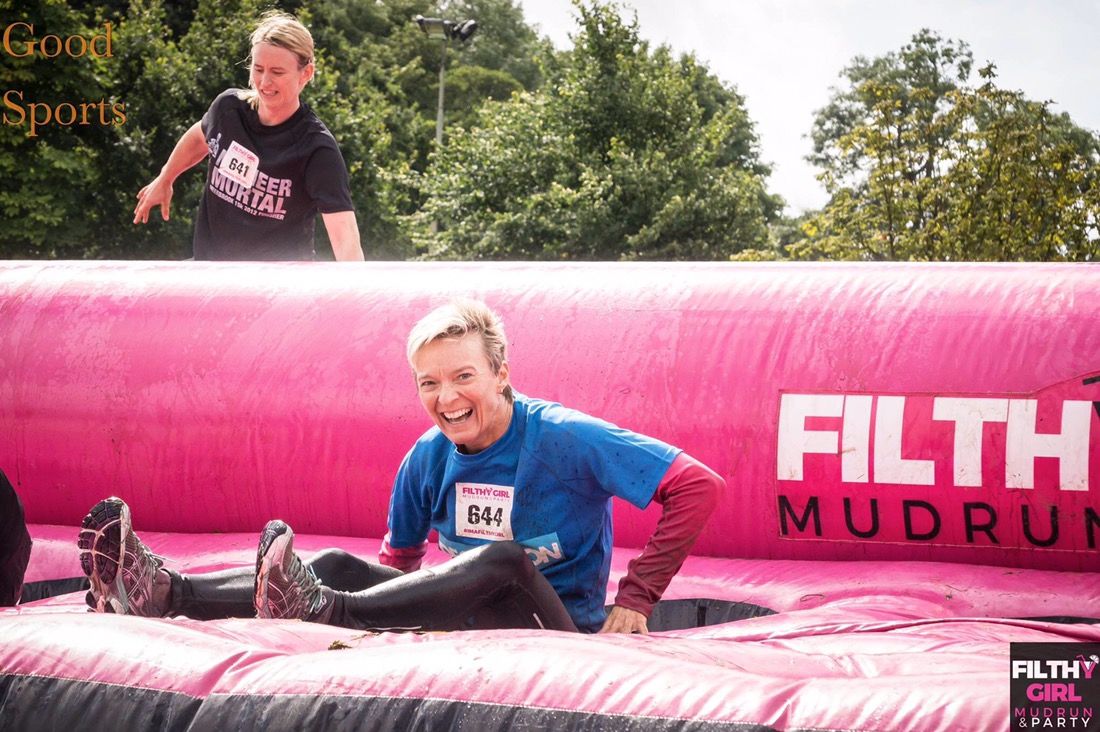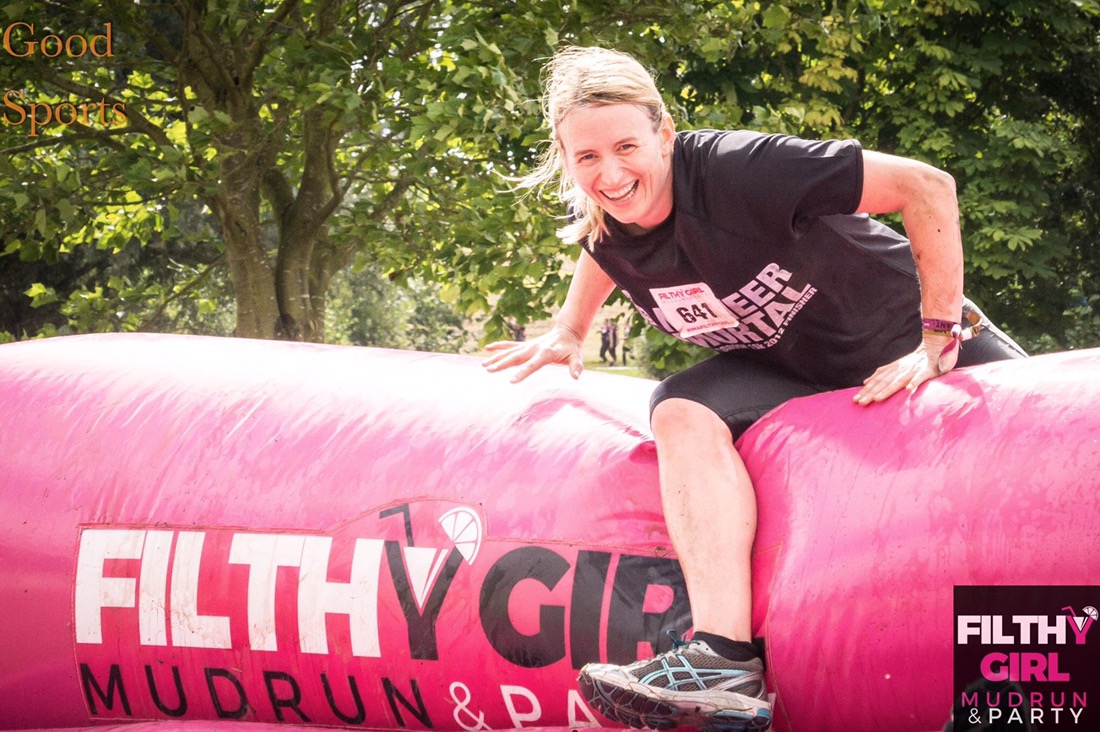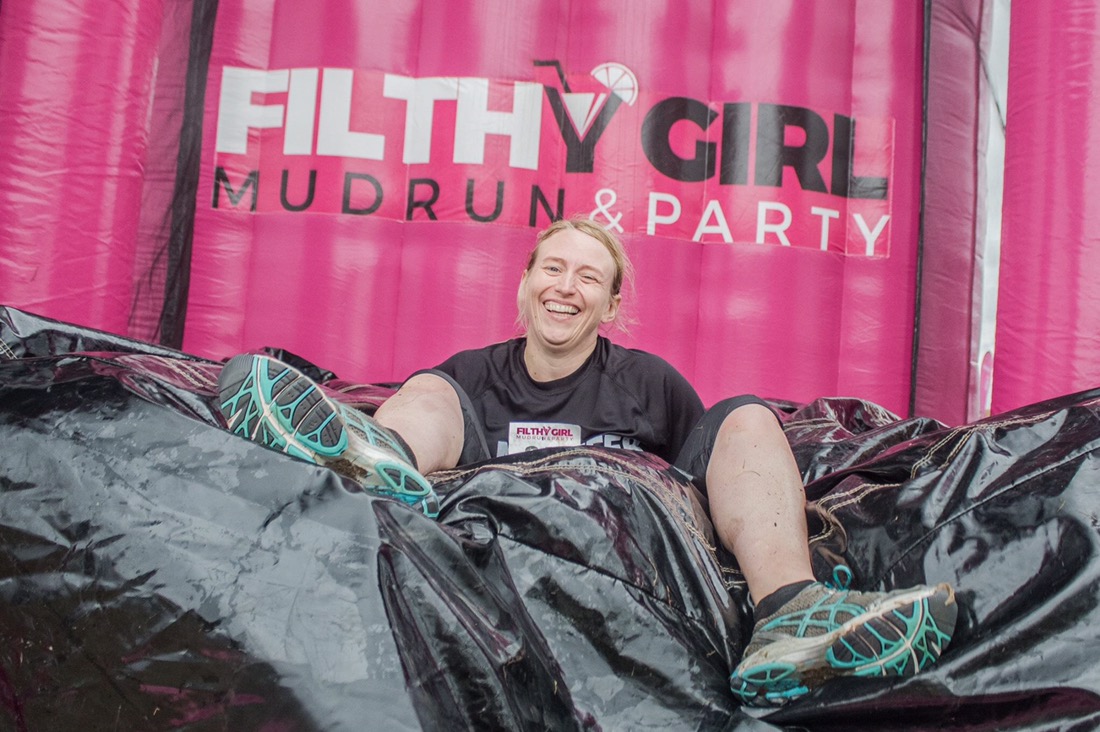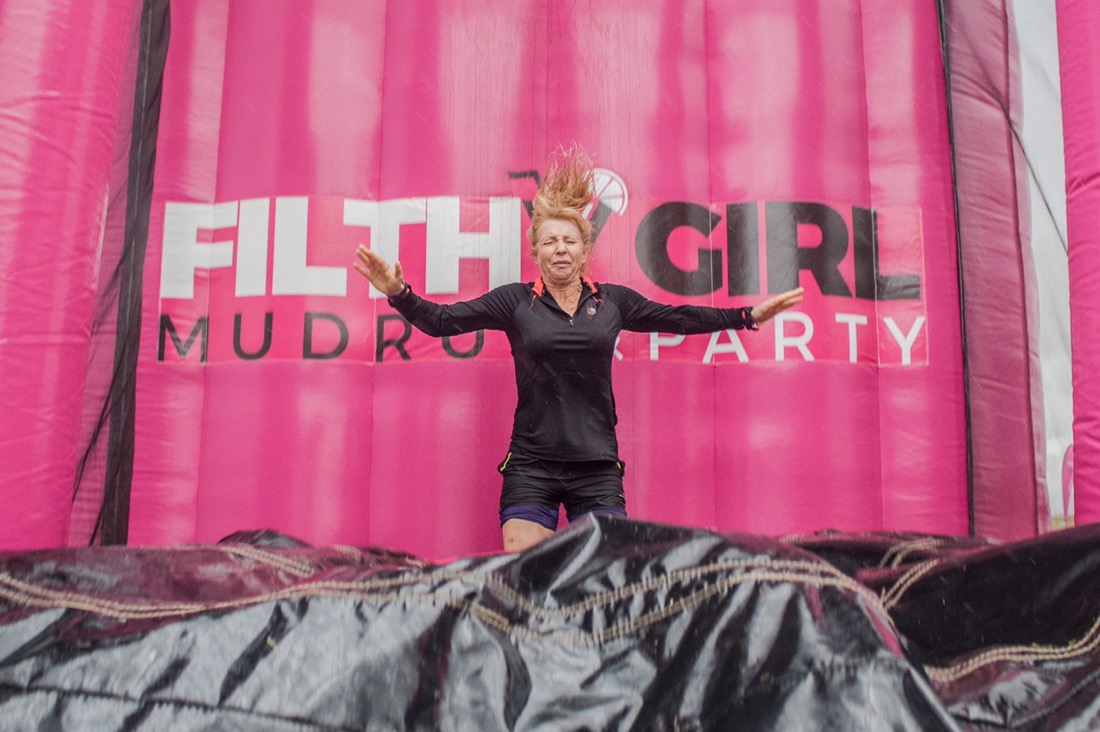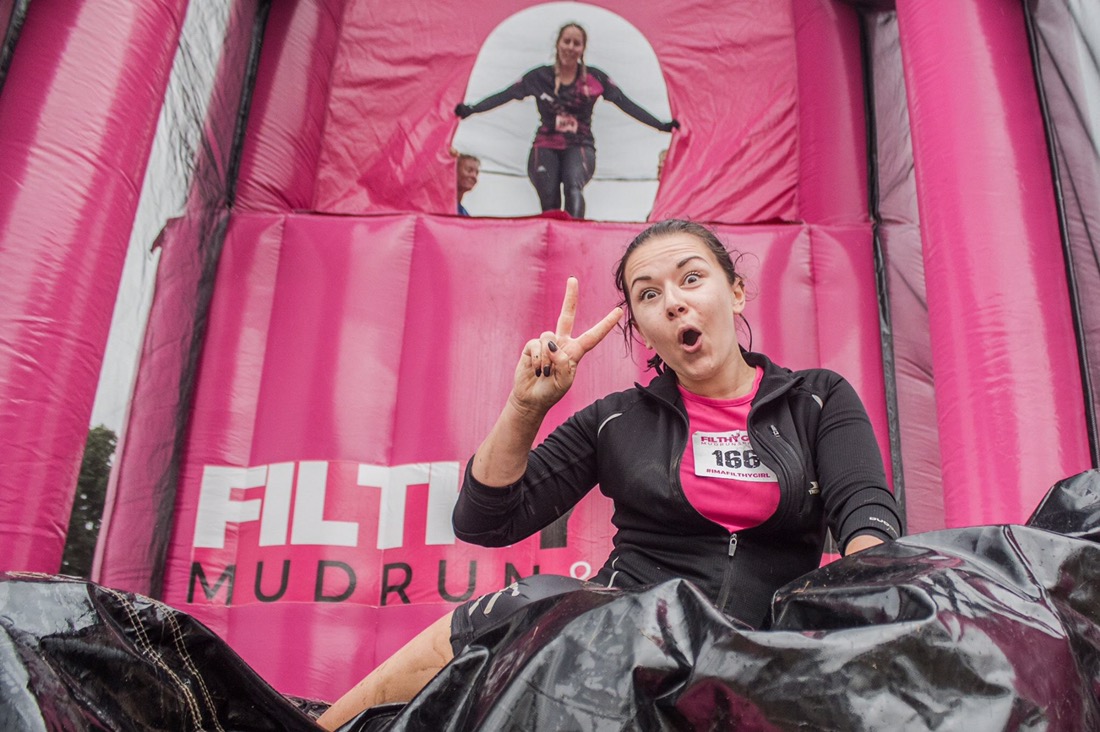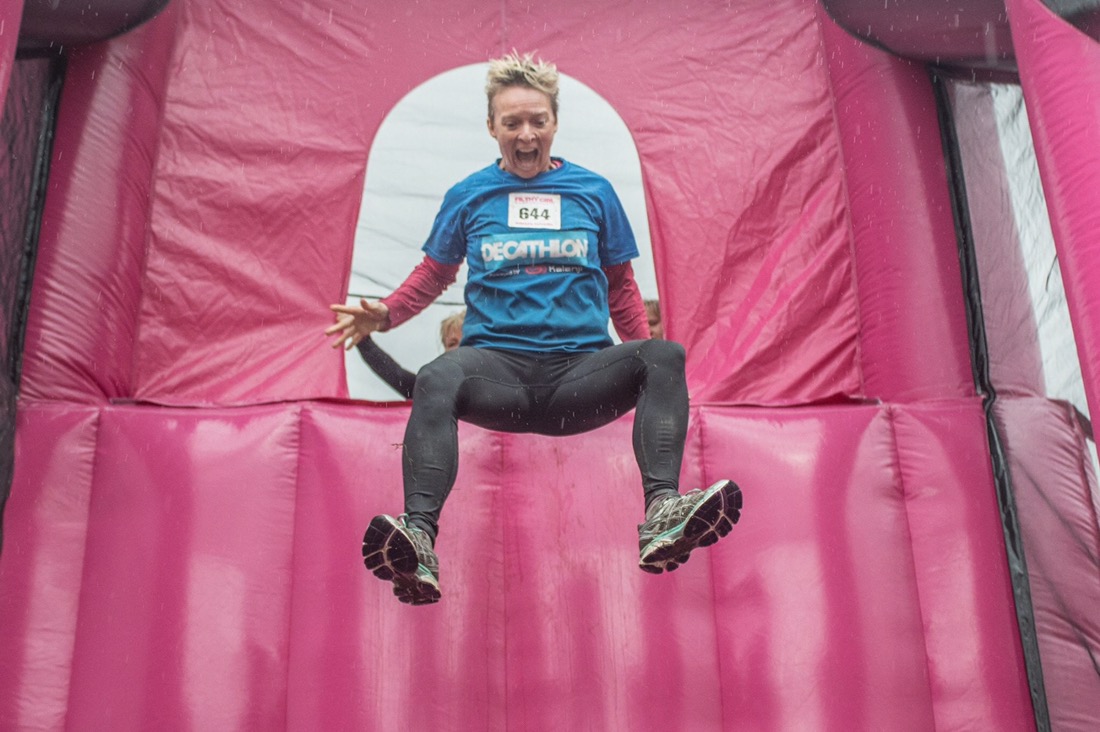 By this stage we were absolutely soaking wet, covered in mud and freezing so we headed back to the hotel pronto for coffee and showers – the photos below really do not show just how filthy and wet we were – there was a 2 inch layer of mud in the shower tray by the time we finished!!  
Once warm and clean we headed back to the campsite to see what was happening that night -the honest answer appeared to be nothing – so with a serious case of deja vu it was back in the car to last nights pub for more food and drink!!
And then the pub staff presented us with a congratulations desert board……..it was so lovely and the perfect end to our weekend!!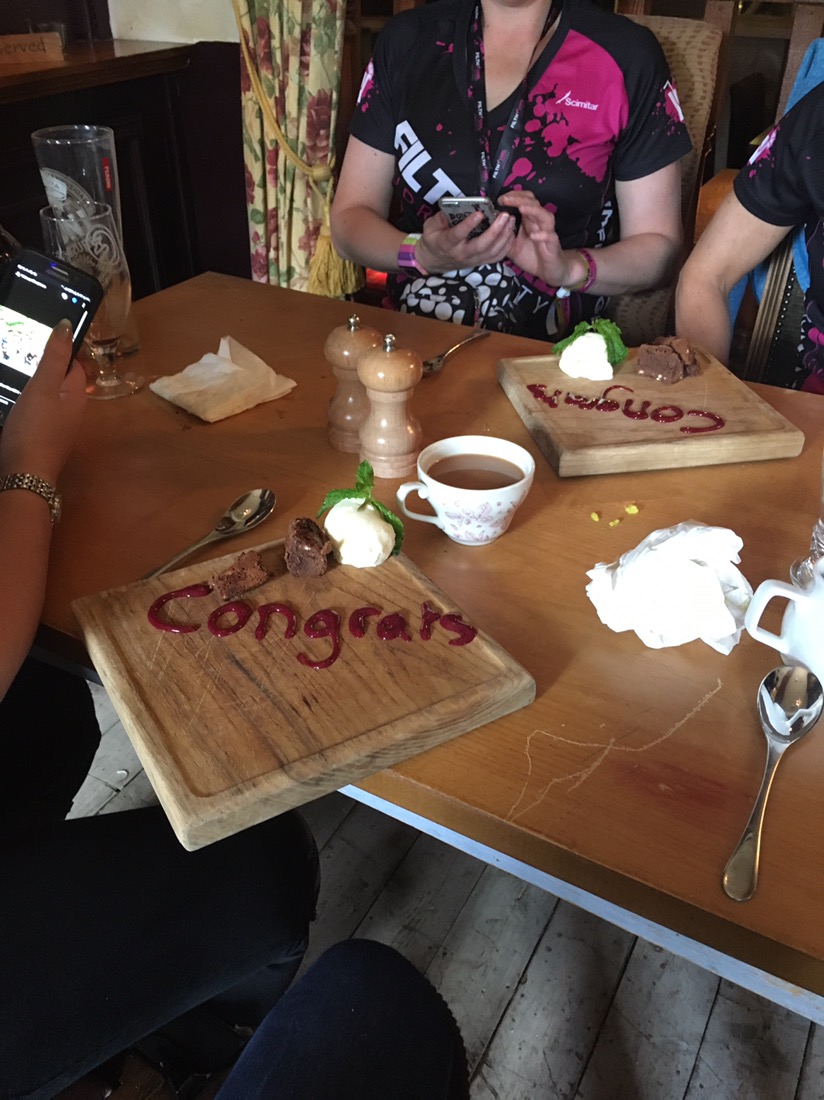 We had a fantastic time but I have to say I would never in a million years attend another Filthy Girl event due to the lack of organisation, failure to deliver anything they said they would and failure to provide facilities for a weekends camping x