This was a particularly challenging one – in light of the fact I had not been on a bike since I was about 12!!!  Undaunted though it was happening…
First job- buy a bike and don't worry about there only being 9 weeks between buying said bike and doing a 60 mile bike ride….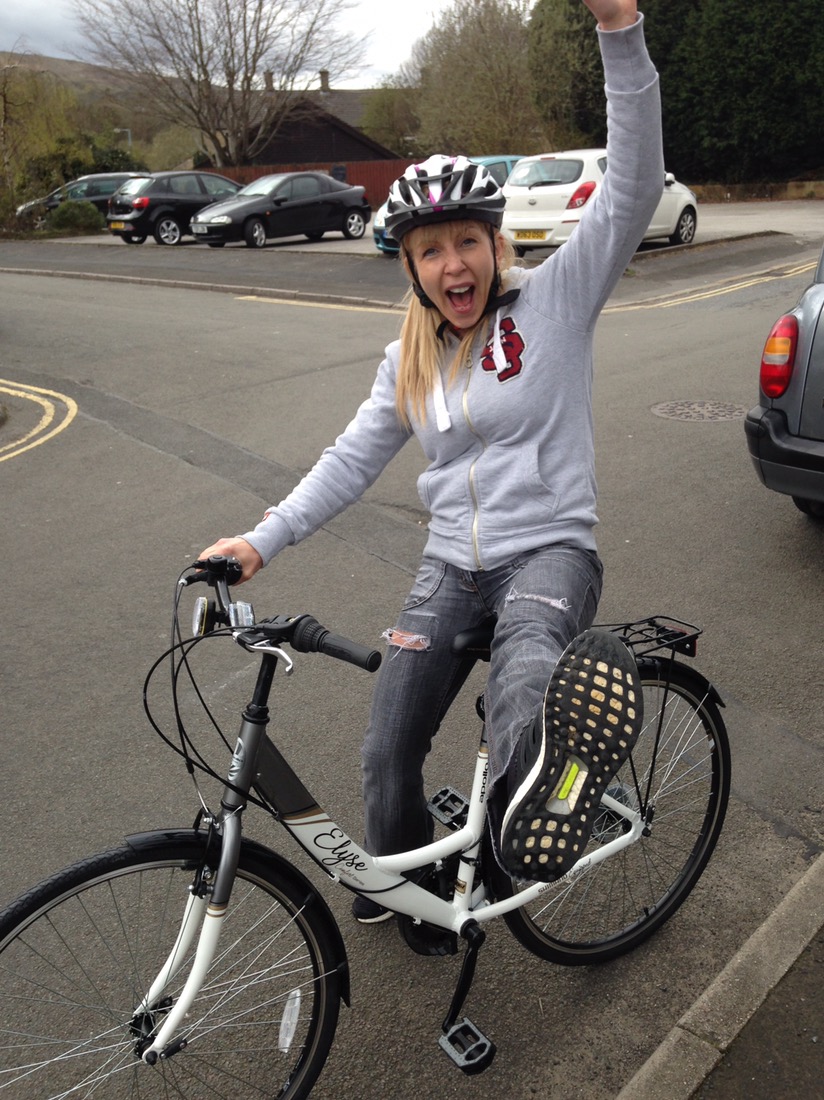 Second job – enlist suitably mad people to do said cycle with me – enter Emma and Sam)….

Third job…learn how to ride a bike sufficiently to blag the general public into believing I am an experienced Tour De France veteran..
Fourth and most important job – buy a boom box so the world knows I am out cycling and I can take phone calls on the move!!!!
With all this done all that was left to do was get from 0 – 60 in 6 weeks…..no problem………let the cycling commence!!!  Rochdale, Hayfield, Alderley Edge, Poynton – you name it I cycled it clocking up 500 miles in the process!!
And then THE BIG DAY arrived…….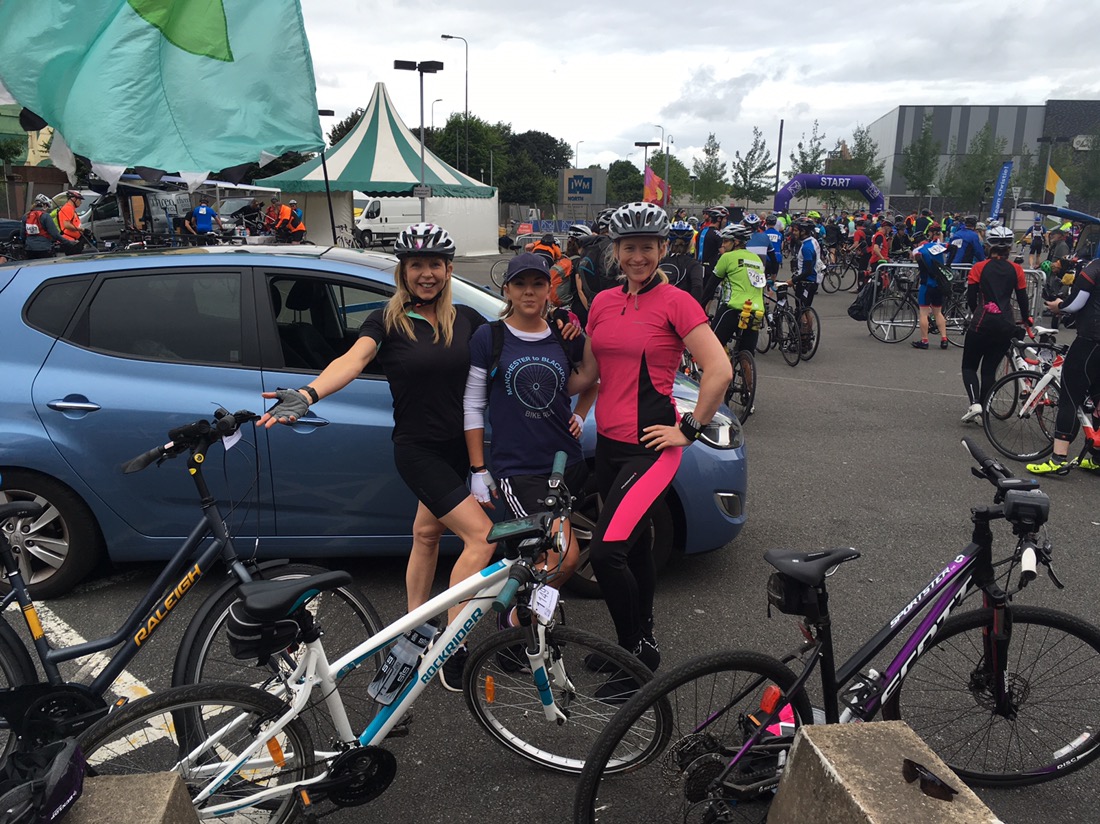 And yes we were going for the "gypsies on tour" look in Sam's husband Bobby's work van, especially cleaned for the road trip!!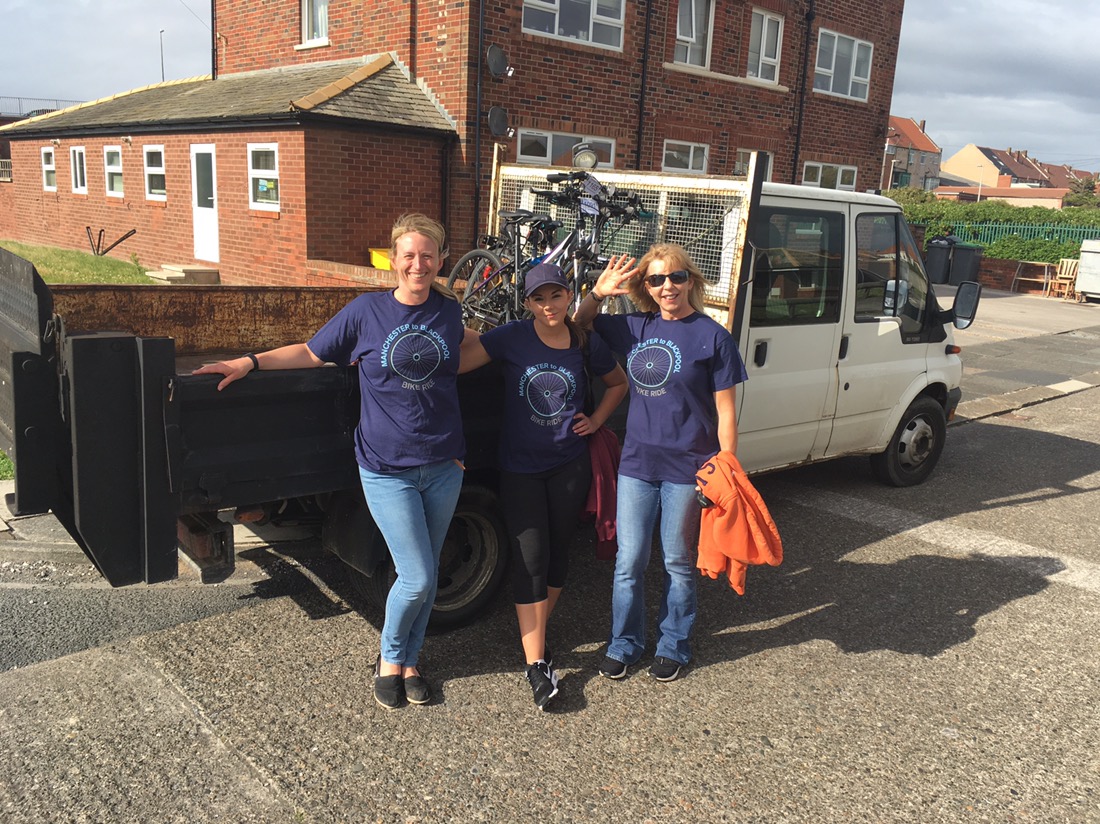 The starting point was The Imperial War Museum in Old Trafford and then we were off – through Worsley, Chorley, Lytham St Annes and through to Blackpool ( Yes there were places in between but I am not very good at geography as most of you know).
The first 40 miles were absolutely fine but I have to admit after that I got bored!!  And when we arrived at St Annes there was a wind blowing in off the sea which made it seem like riding through treacle for 2 miles – it was unbelievably hard and soul destroying because by that stage all we wanted to do was finish!!  I can honestly say all I wanted to do at this point was launch the bike into the sea and call a taxi!!
Finally though the Big One came into view and it was literally just a monumental mission to get to the end as quickly as possible!!
Passing the finish line was the best feeling in the world even though walking was impossible on jelly legs!! We were absolutely delighted as we all came in at around 5 hours with Emma being the winner- obviously- but for a trio of non-bike riders we were all delighted with it!!!
So with the hard work over it was onto the second part of the challenge with a trip into Blackpool!!
First stop food and drink-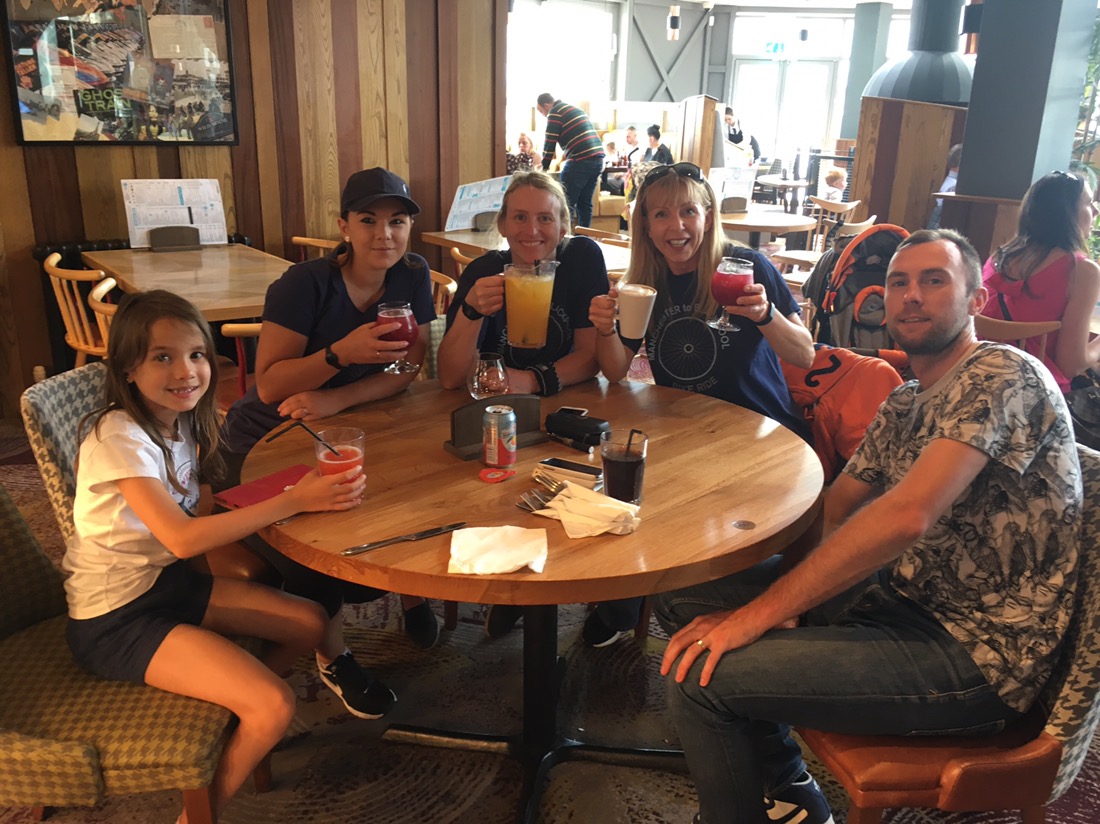 Then it was off to pick up Blackpool tower-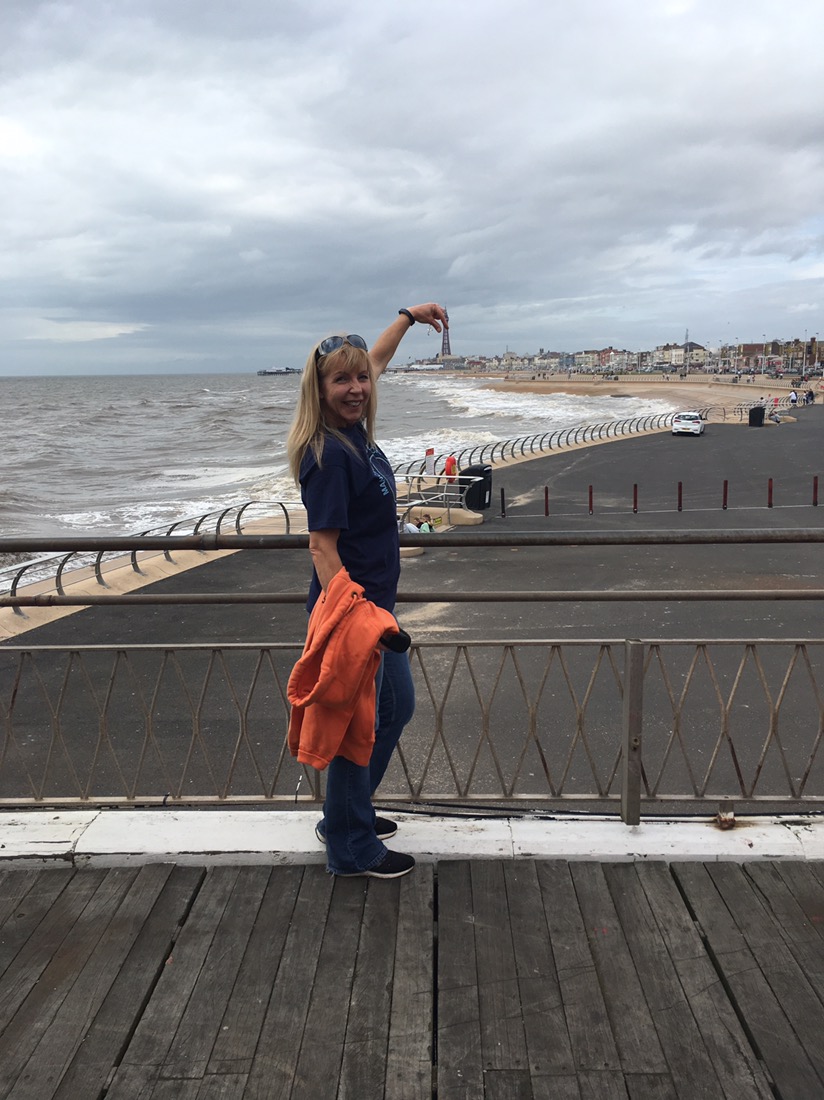 Take the dog for a walk-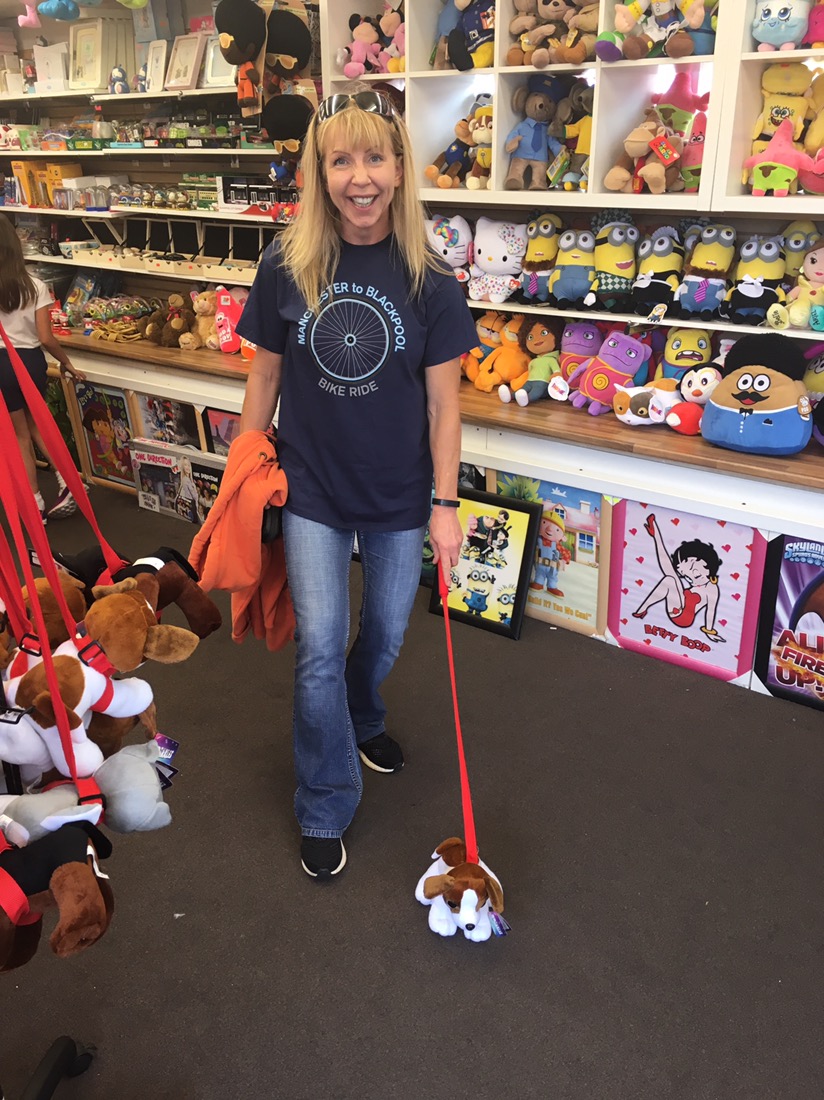 Go on the pier-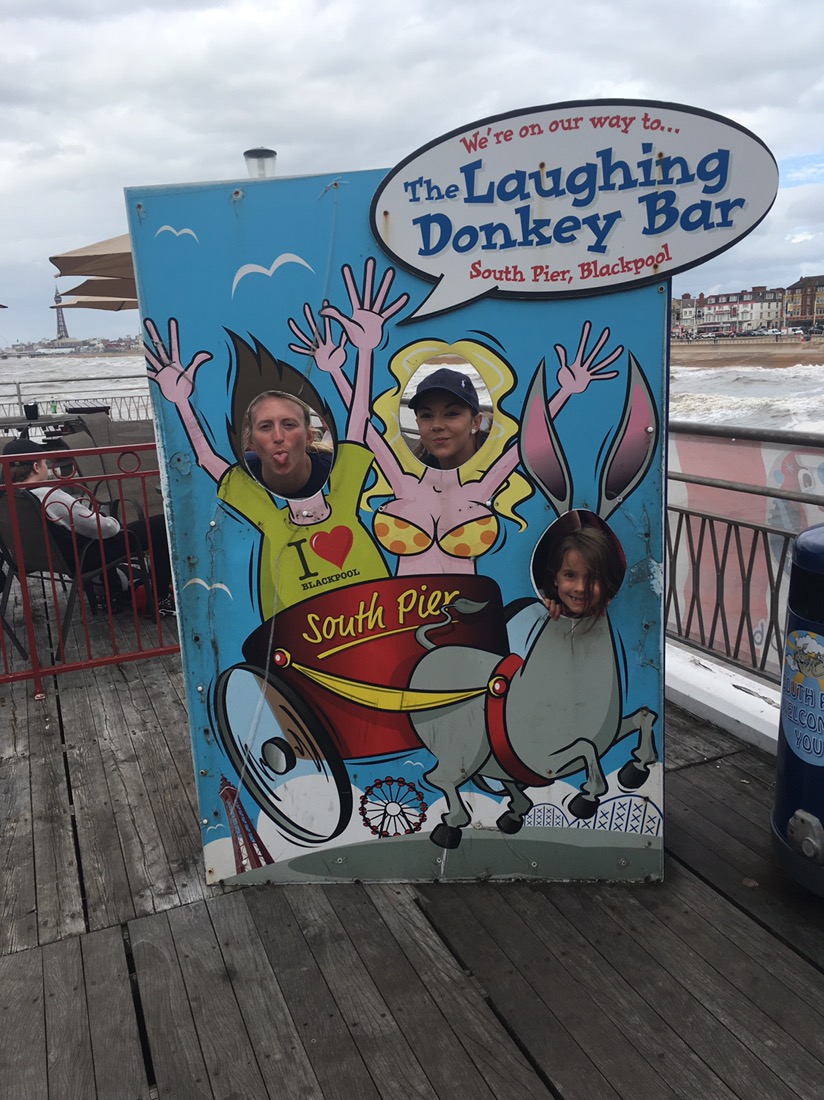 Play the Penney arcades-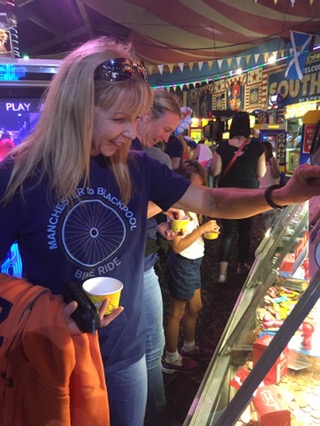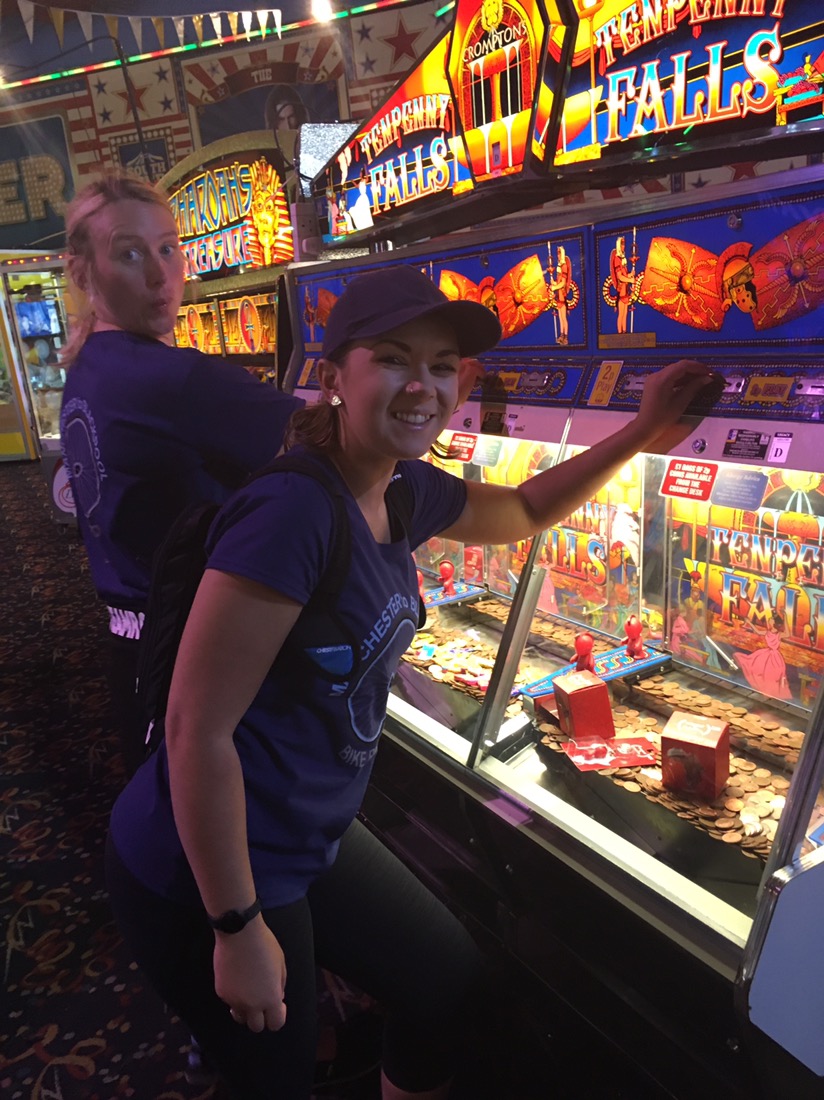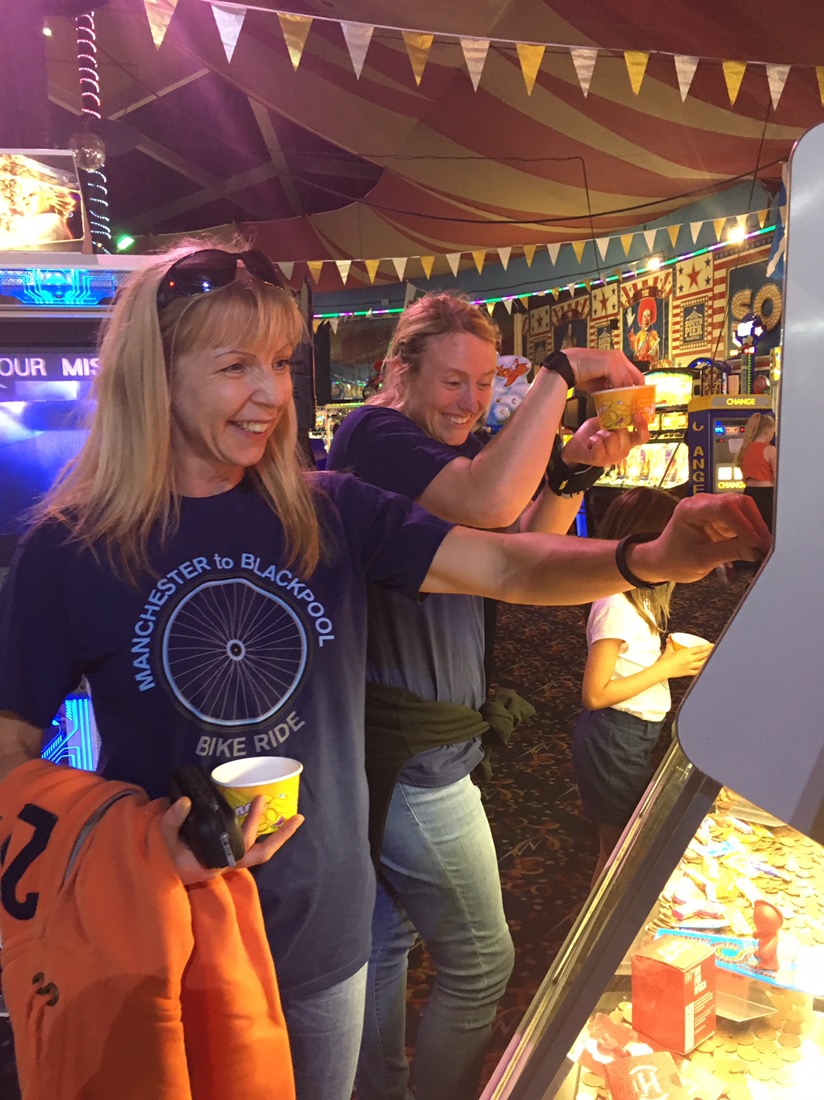 But without anywhere near the skill of the woman behind Sam…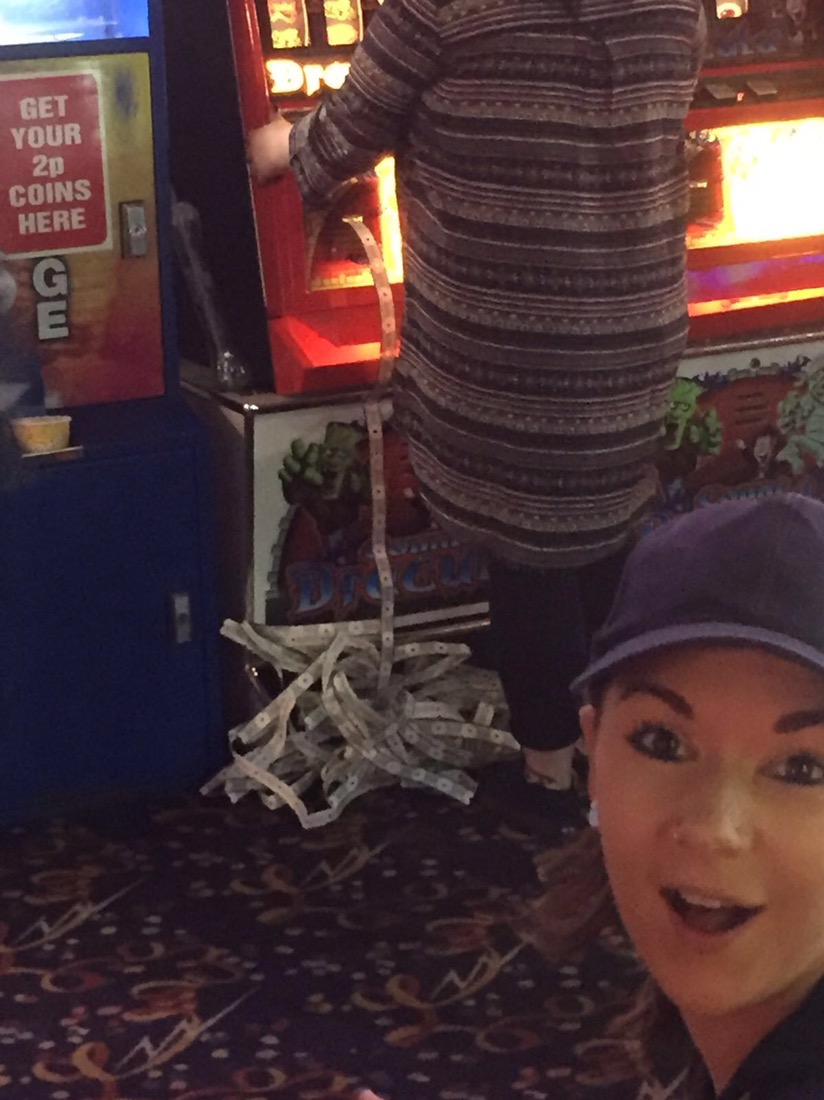 Go to the pleasure beach-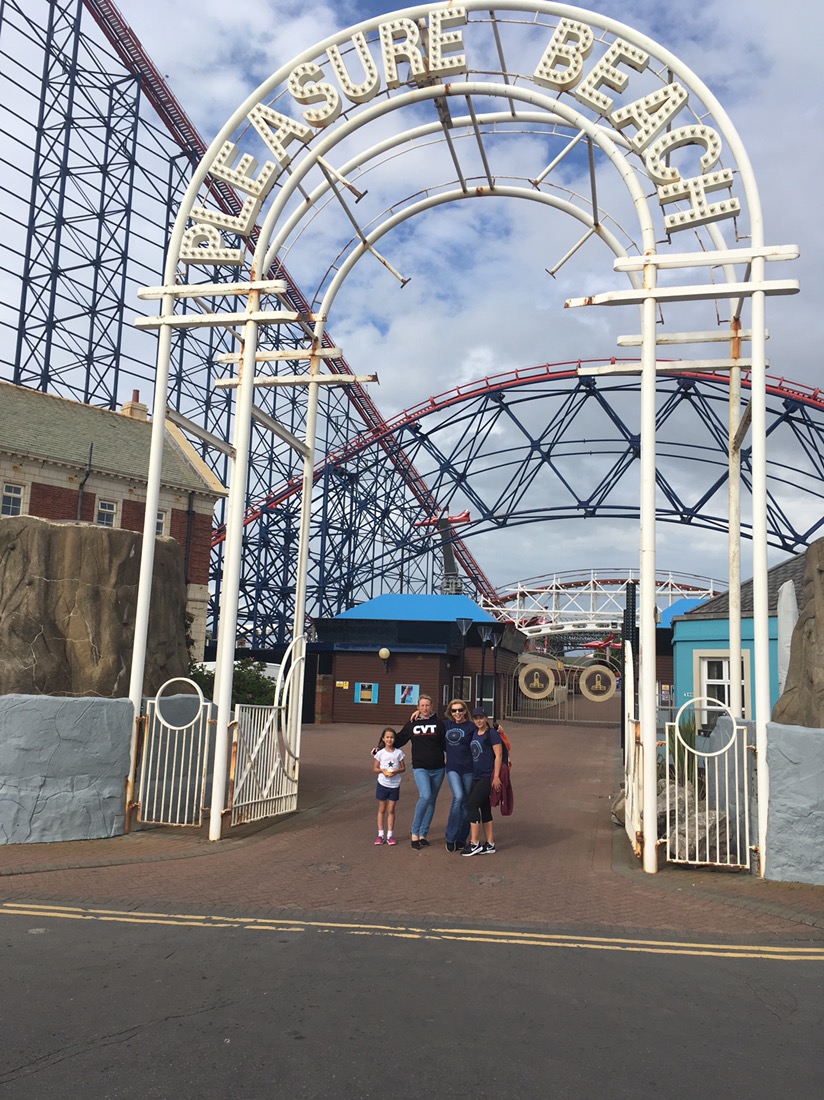 And strike a pose on the way home!!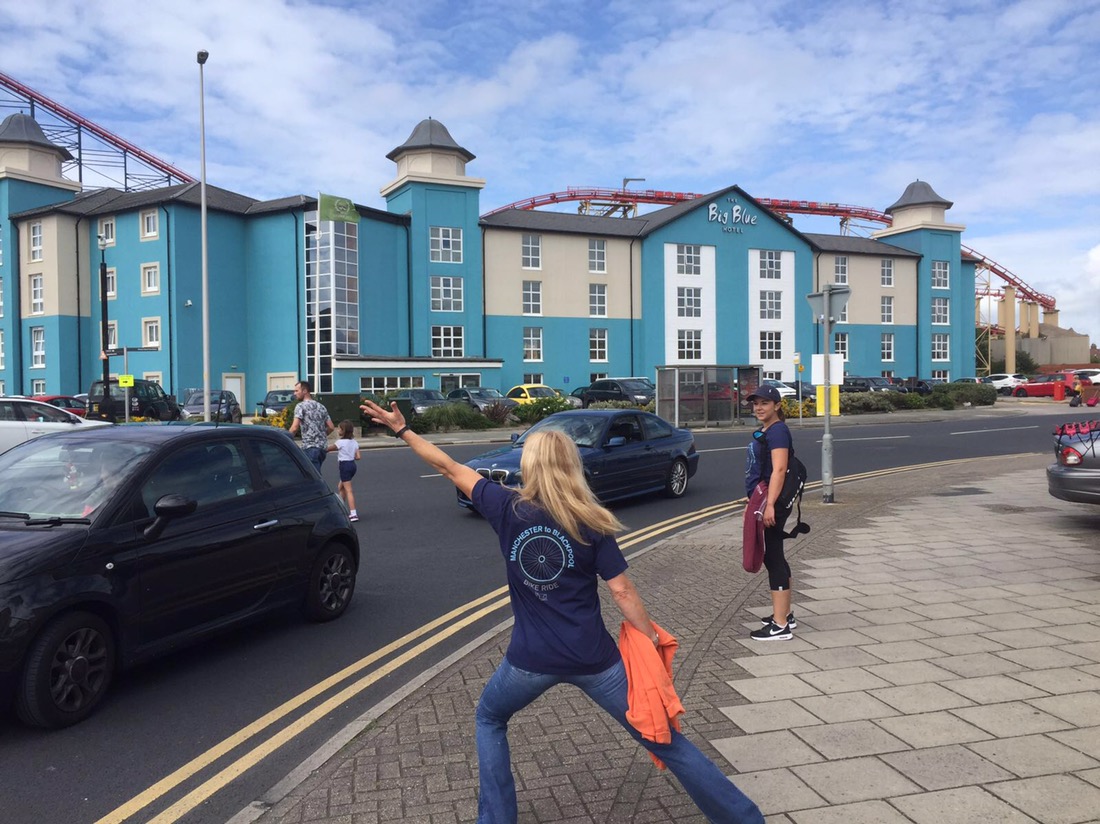 We had an amazing day and it felt like a massive achievement of which we are very proud indeed!! xx