This was a particularly thought provoking challenge trying to decide what to write to him about!!
In the end I decided honesty was the best policy so here it is………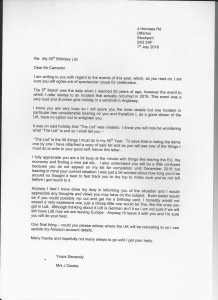 Bearing in mind that David Cameron has now left the building I don't think there is much chance of a reply though – rude!!!
I will keep you posted if my birthday card arrives – just don't hold your breath……xxxx