Well we're off….
The 50th year challenge started last night when 12 of us went to Ashton Skate park to try our hand at rollerskating!!!
I think it's fair to say that some of us were better than others!!
Emma, Julie, Lucy, Heidi, Amy, Yumi, Mel, the 2 Kirstys,Sal, Lisa and Judy braved the cold to go to Ashton Skate Park and try our hand at roller skating!!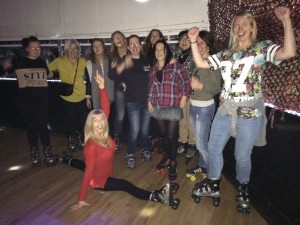 It was really funny….especially as we seemed to get told off more than the kids!!  The good news is there were no broken bones-the bad news is pride is shattered by watching kids whizzing past when you're clinging to the side bow legged!!!
We finished off trying to get to the pub for food after a slight detour to an disused car park and Sal won the profiterole challenge single handedly!!!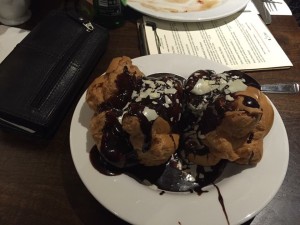 And so to ice skating next week………xx